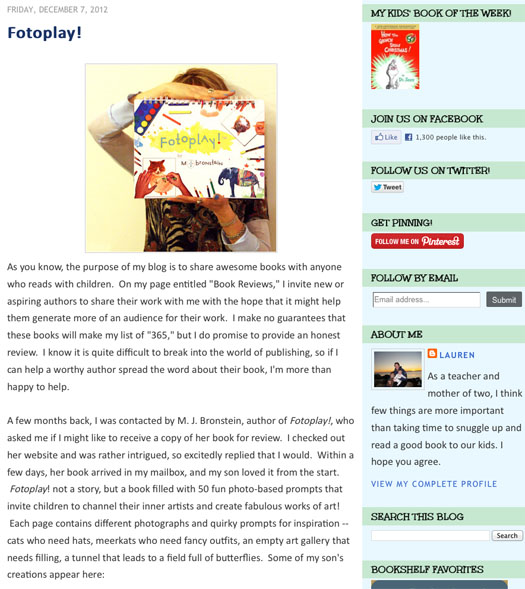 Many thanks to Lauren Nassiff of 365 Children's Books for the wonderful review of Fotoplay! Lauren's photograph of her son Will and his work really tell the story: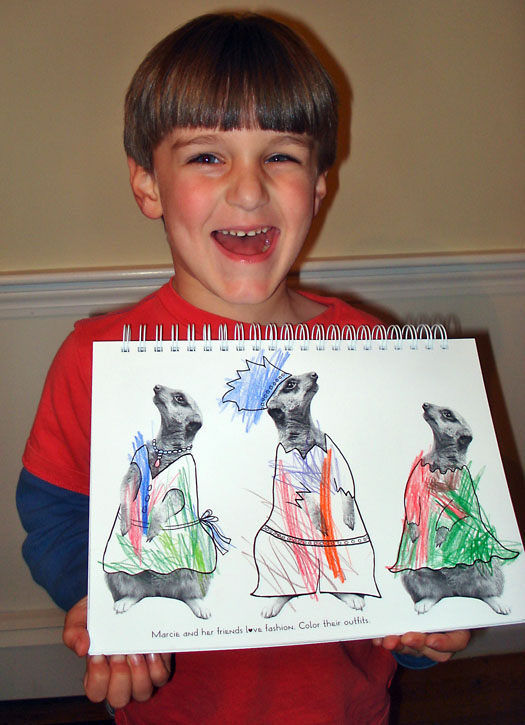 "When he first opened this book, he sat down with it for almost an hour, filling in the first half of the book in one sitting!  (I actually had to cut him off so that he didn't go through the whole thing in the first day he had it.)… If you're looking for a fun, interactive, creative book to share with an artist of any age, I encourage you to check out Fotoplay!  It's the kind of book I would have loved as a child…"
To read the full review, along with thoughtful reviews for many more hand-picked, child-tested books, click HERE.