No Life Without Water: a PhotoPlay Film
No Life Without Water is an international collaboration between myself, the Early Stage School in Poland, the CMCA ArtLab in Maine, and The Primary school in Bor Pakwau, Jonglei State, South Sudan. This project was designed to inspire students to reflect on the important role of water in their lives, and broaden their knowledge about how to save energy and reduce pollution to better care for our planet and our water. This project supports the Polish Humanitarian Action Mission (PAH) in their work to help bring water to the people of South Sudan. In August 2014, No Life Without Water was selected for the 9th Edition of Voices from the Waters International Traveling Film Festival in Bangalore, India. Read more about the making of the film HERE and HERE.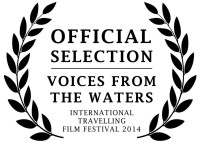 Produced by M.J.Bronstein • Film Editing/Animation by Jonathan Laurence
Original Music by Joanna Zaranska & Alan Fishman
Completed works below by kids in Poland, Sudan, and Maine.