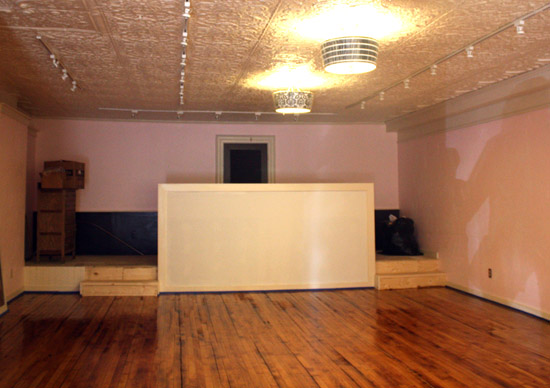 In the summer of 2011, I was commissioned to create a wall mural for City Drawers, a new store on Main Street in Belfast, Maine.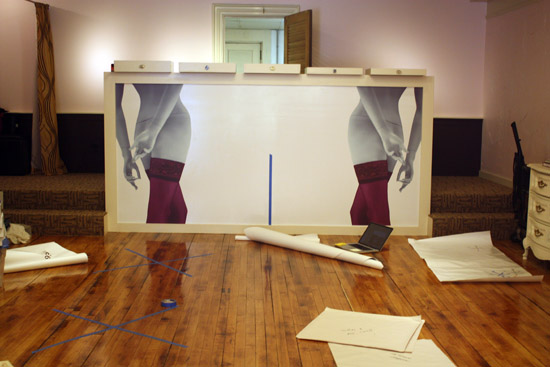 I selected one of my black and white negatives, (a mannequin I photographed in Switzerland 10 years ago), hand-painted it, and designed a repeated pattern with the City Drawers star logo.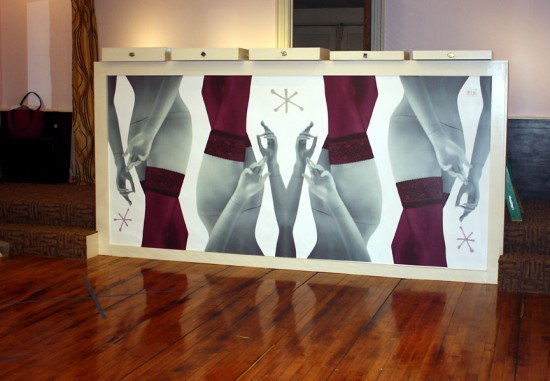 The image was printed four times on adhesive vinyl, and installed on a wall that measured 53″ x 116″.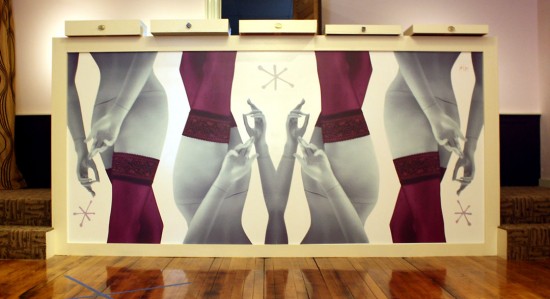 Wouldn't you want to buy your lingerie from this store?