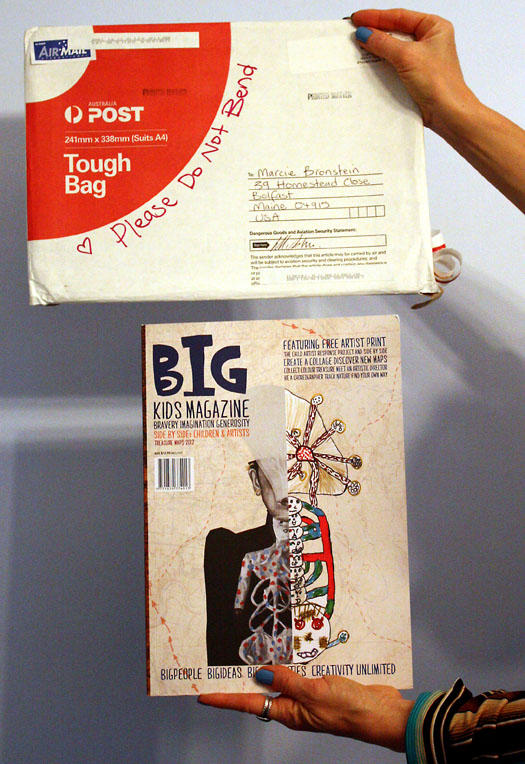 Yesterday I received in the mail, all the way from Australia, the gorgeous magazine you see in my hand. This is BIG Kids magazine, a biannual publication created by Jo Pollitt and Lily Blue, and devoted to promoting creativity and innovative collaboration between and amongst artists and children. I connected with Jo and Lilly last year, when This Playground and Fotoplay were featured on the BIG Kids blog.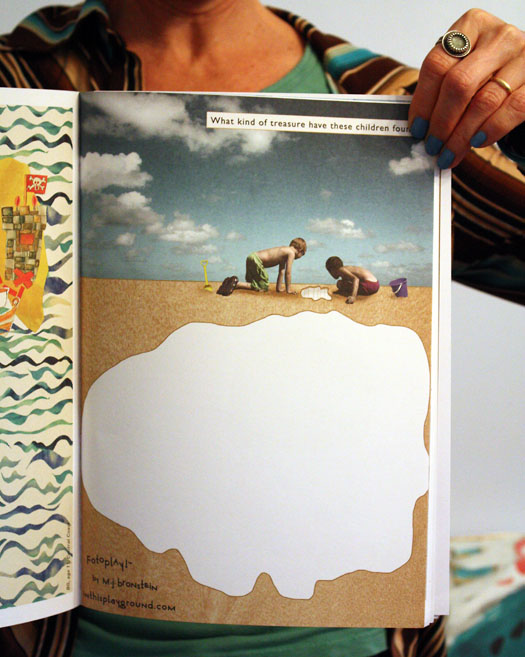 This year, BIG Kids asked me to create a page for the new issue, which focuses on Treasure– hidden, found, internal, mapped, buried in imaginary places, or suggested by clues that lead to lost worlds. (I wrote about the process of creating my work here.)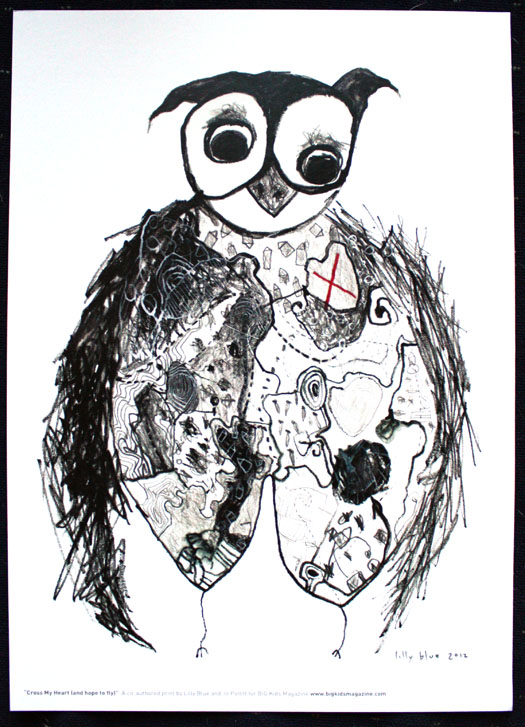 Page after page, this is one unique, really beautiful magazine. Each issue features a free artist print and pages of collaborative art, and art created by children of all ages. The magazine is elegant, earthy, whimsical, and overflowing with creative energy. To see more pages, and to read about the making of the magazine click here.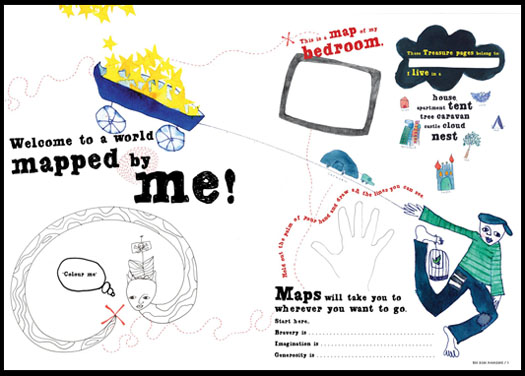 And here's some great news that I wasn't surprised to learn: Jo and Lilly are now in conversation with a US Distributor. When you see BIG Kids Magazine in person, you'll understand why. 🙂