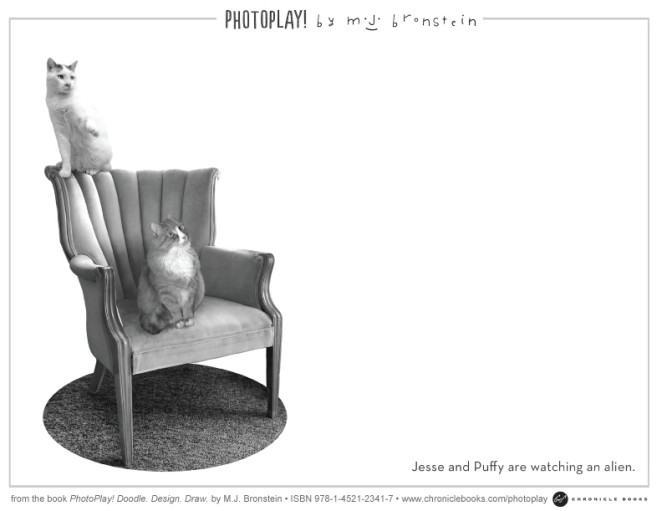 Here's a free page for you, from the now-available-worldwide PhotoPlay! While you download and print, take a moment to look at the completed pages below, a collection by kids and adults, created at the first PhotoPlay book signing (Left Bank Books, Belfast, Maine) and throughout the week.
Jesse and Puffy are watching some extraordinary extraterrestrial aliens!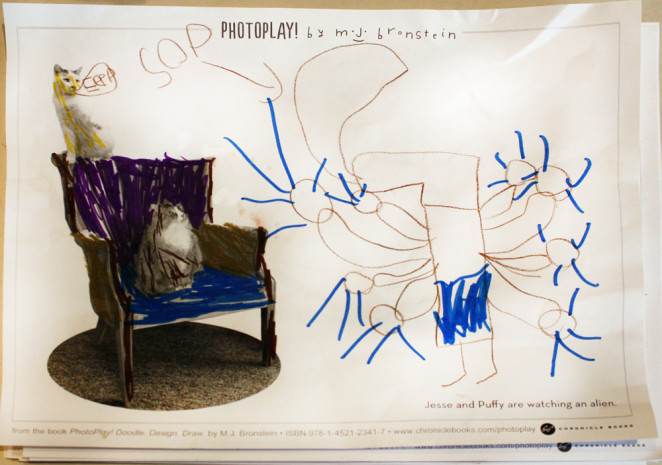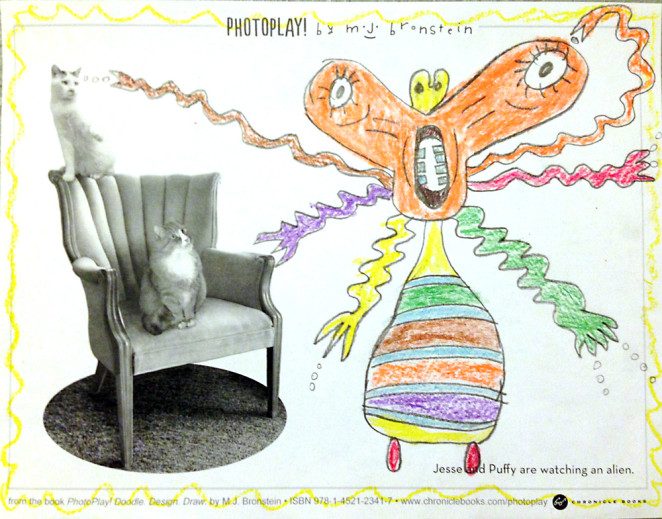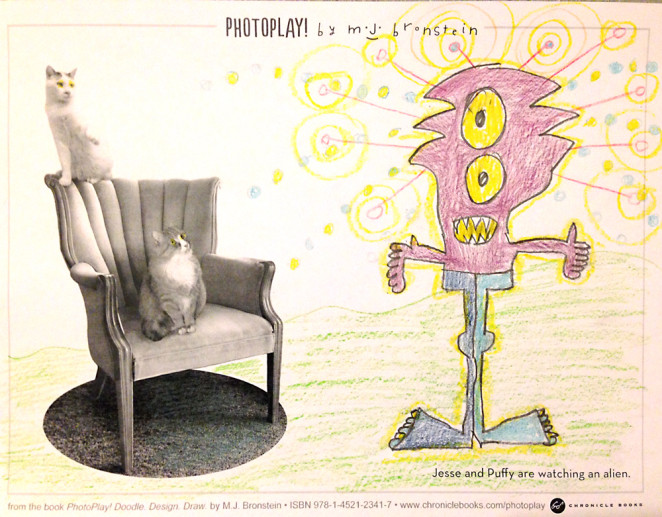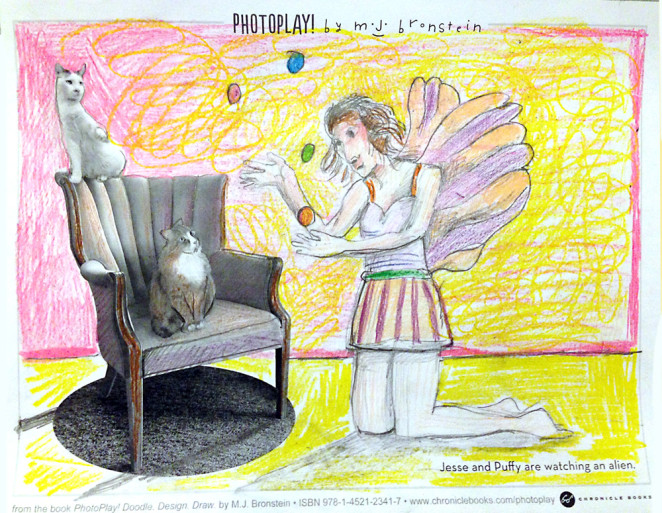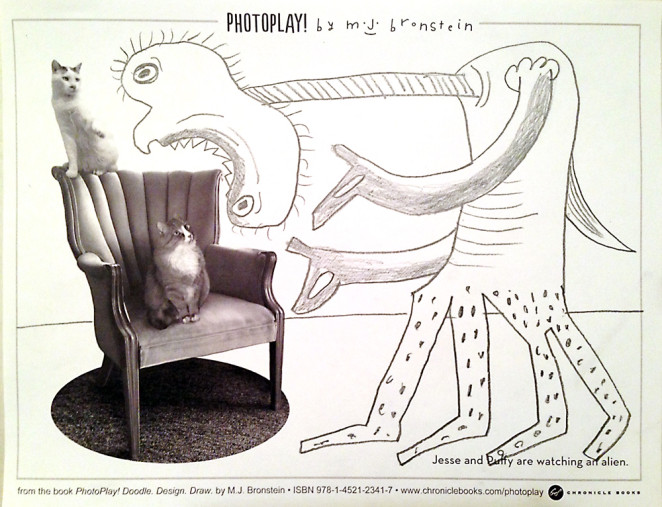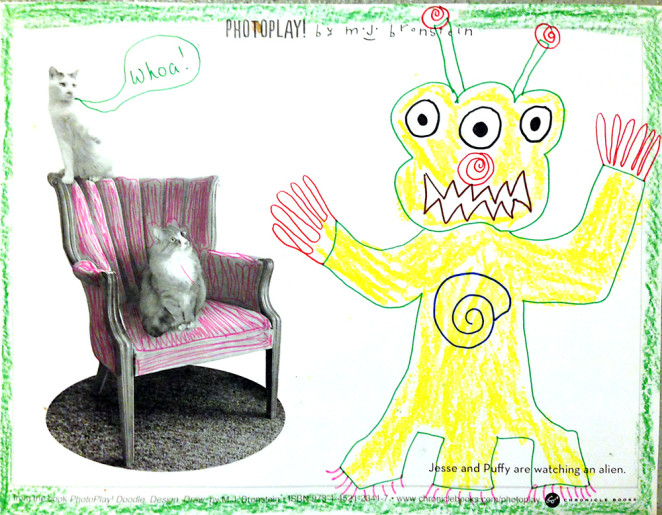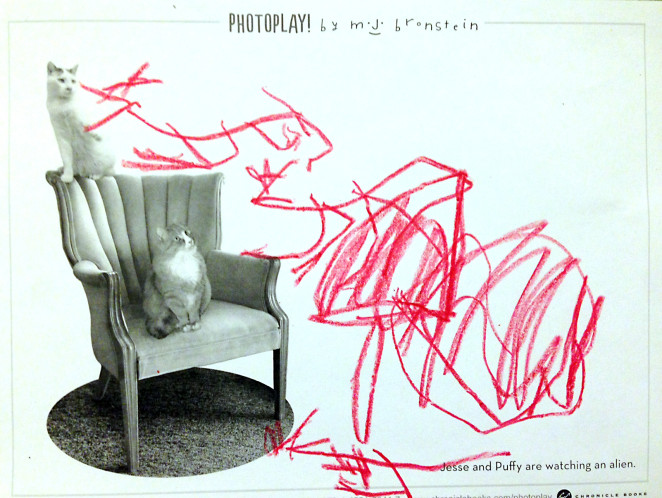 Click HERE to download your free page, and don't forget to email it back to be added to the Gallery!