celebrity eclipse: art at sea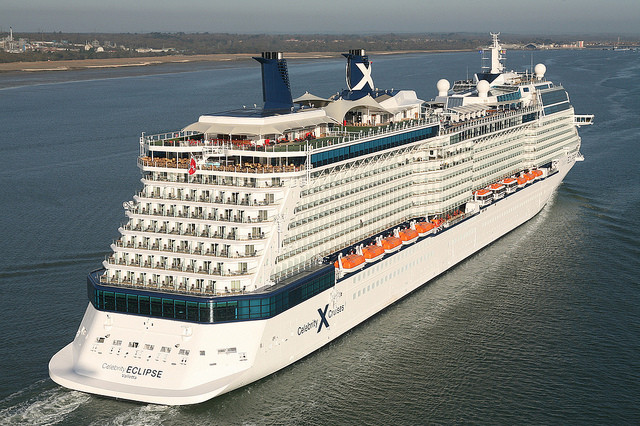 I've just returned from a month at sea, working on the beautiful Celebrity Eclipse, teaching art & watercolor, and loving every minute of it. I worked with a wonderful group of nearly 50 adults, and also spent time with kids in the "Fun Factory" drawing on a PhotoPlay page made especially for the cruise.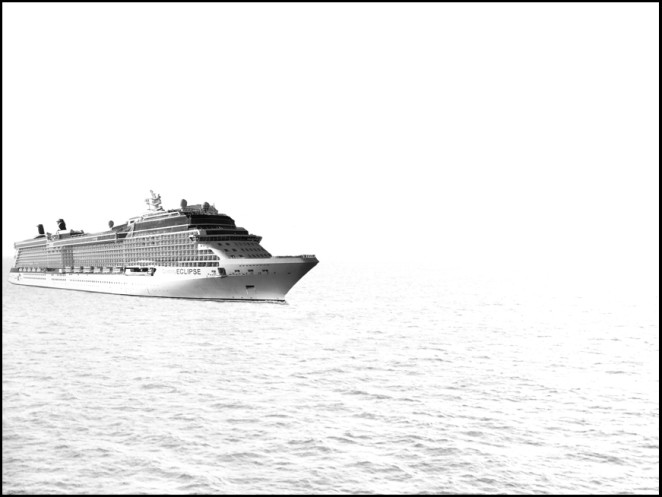 Here is some of the work made by kids: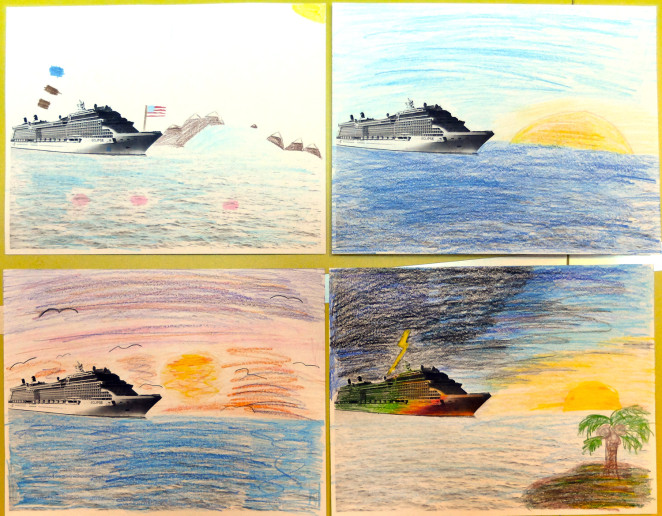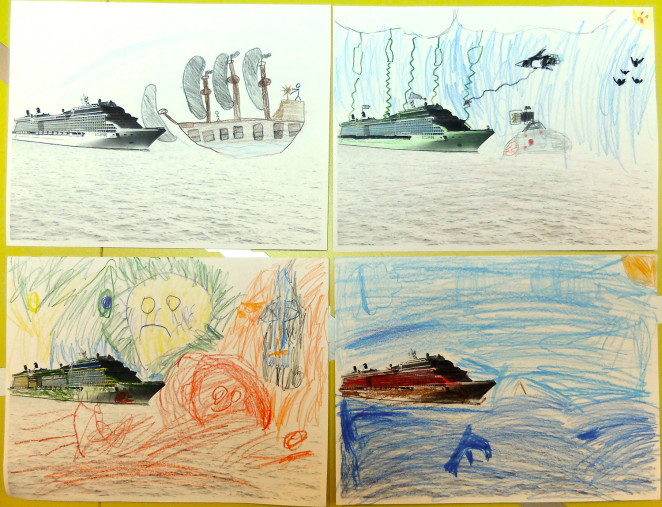 For all of us, the inspiration of the sea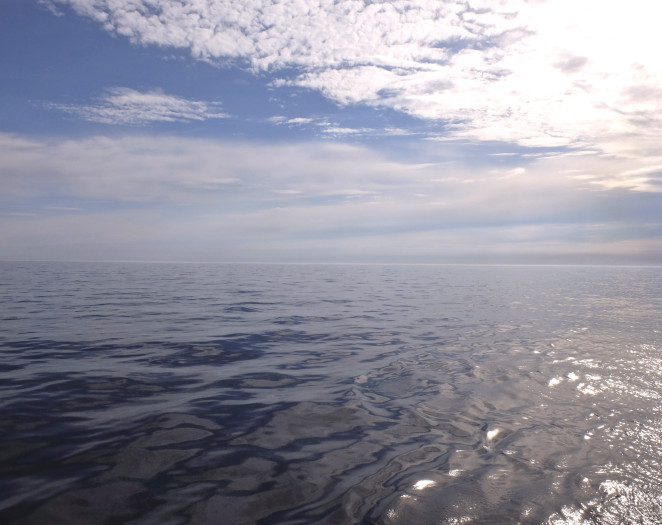 and the magnificence of the land (below, sailing through a Norwegian fjord)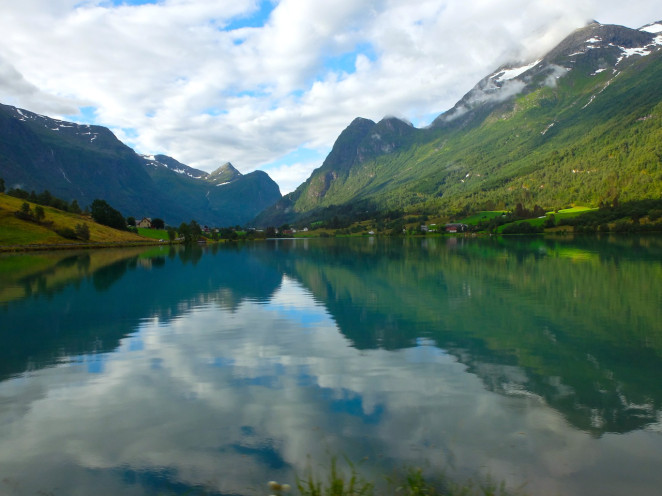 fueled the creativity in the art room.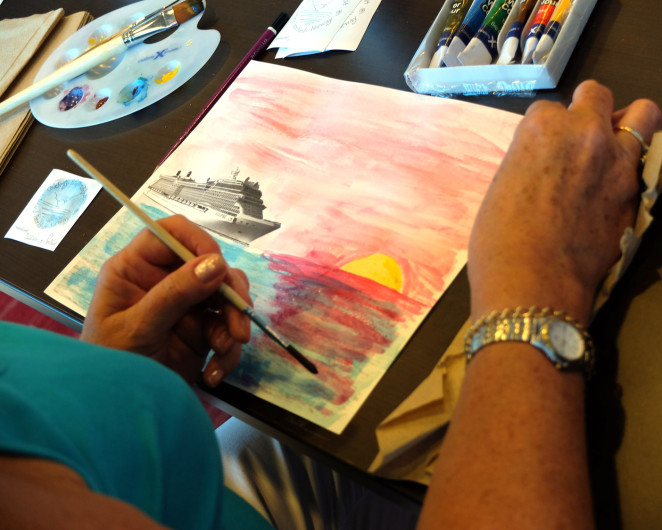 Celebrity generously provided watercolor kits for all the participants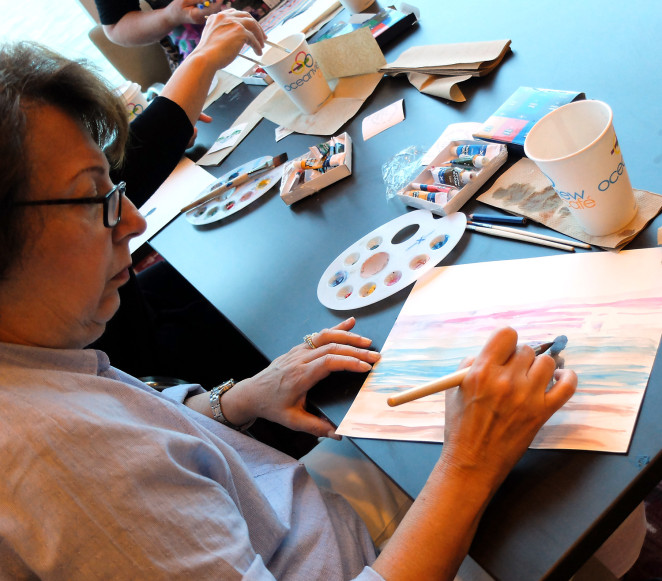 and people worked for hours on 5 different painting projects. (Even on days when the ship was rocking, most managed to focus- not easy!)
In honor of the Norwegian part of our itinerary, I had prepared Edvard Munch's Scream, printed on watercolor paper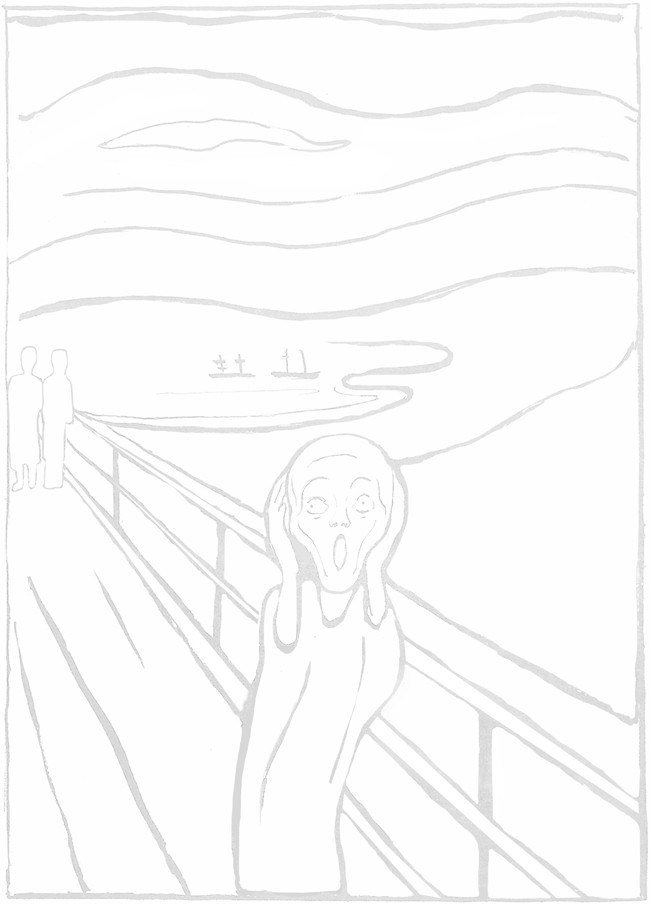 for each person to paint (as Munch did) or to reinterpret.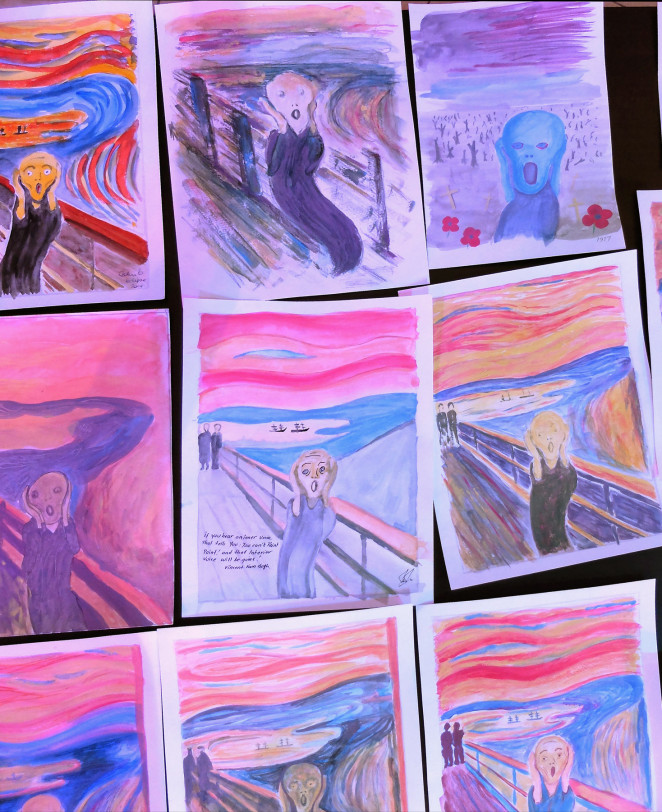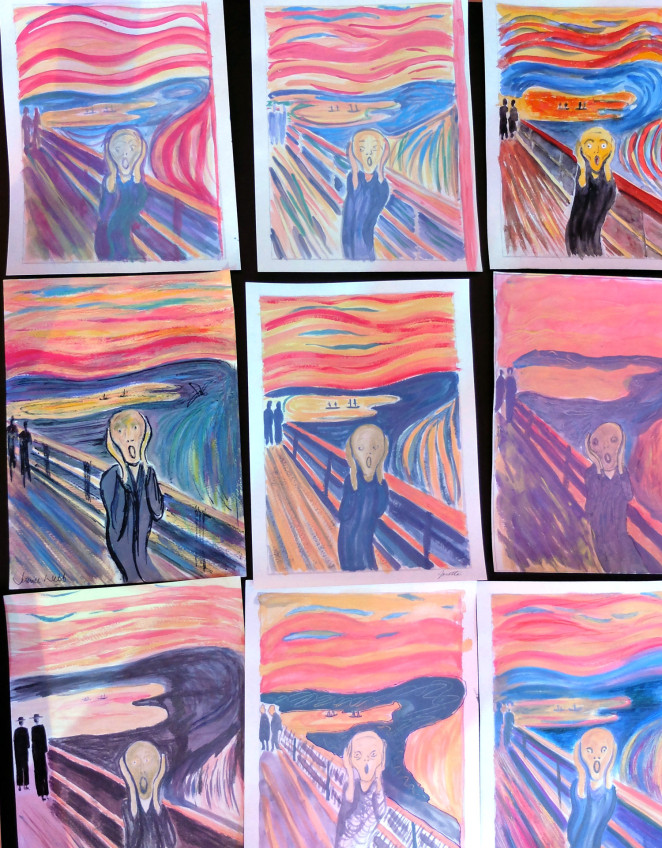 On the final night of the cruise, we had an exhibition of all of the work,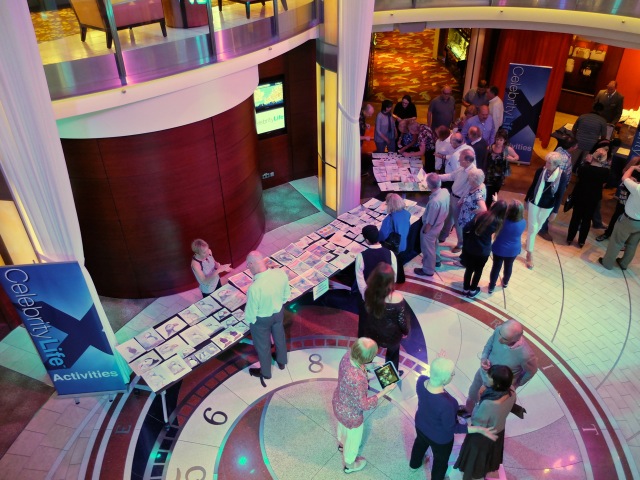 in one of the busiest areas of the ship.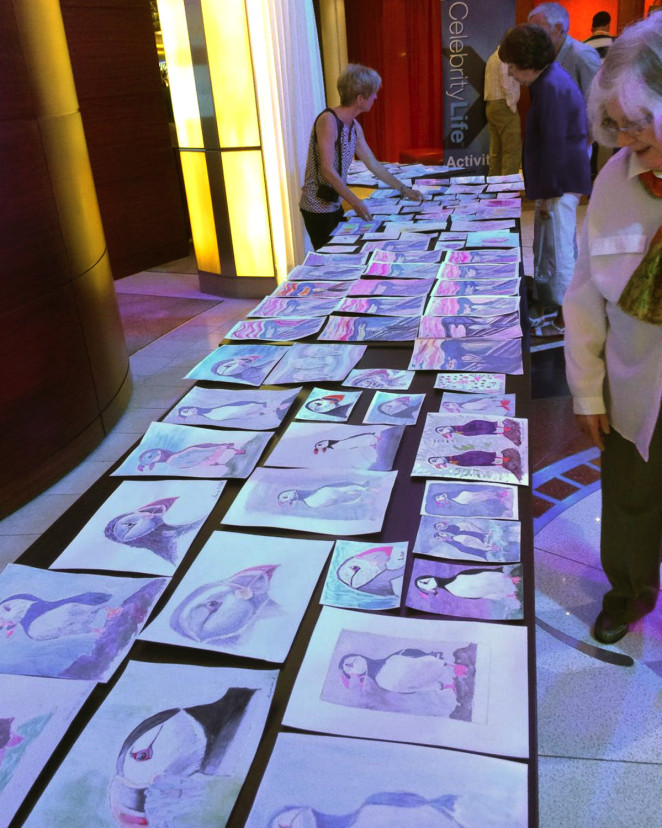 These Atlantic puffins were the first paintings created, in honor of the Icelandic part of the cruise.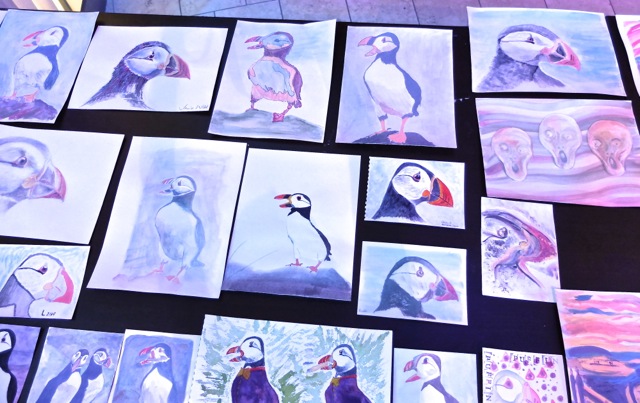 A few PhotoPlay pages painted by the adults…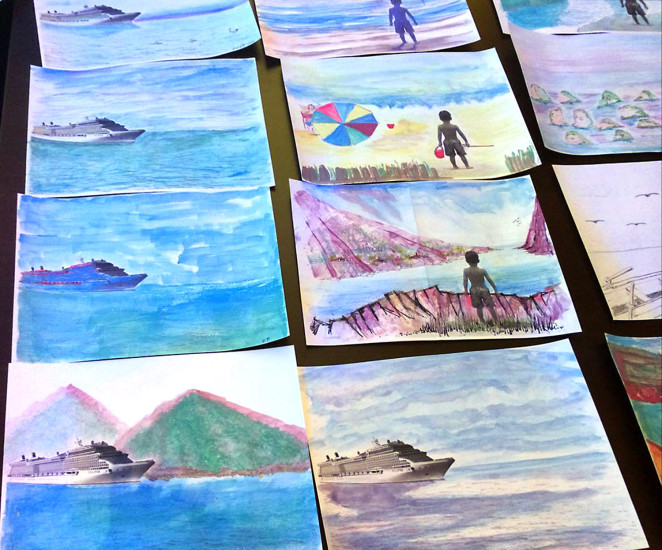 My only regret is not taking more photographs of our watercolor group and the rest of the work. Painting was so absorbing that cameras came out only on the last day. But here are 11 members of the group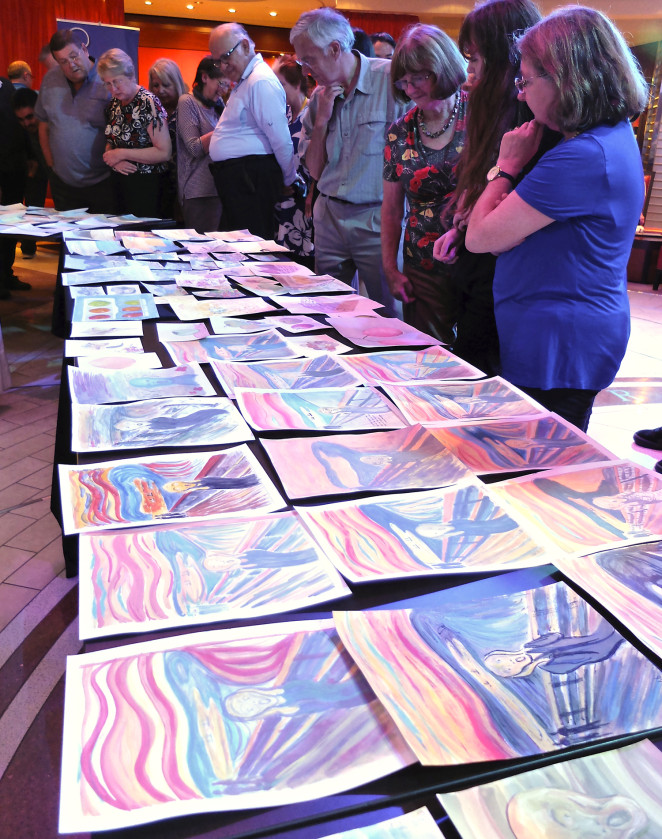 and here are a few of us for the last goodbye. (Thank you Pat for sending this one!)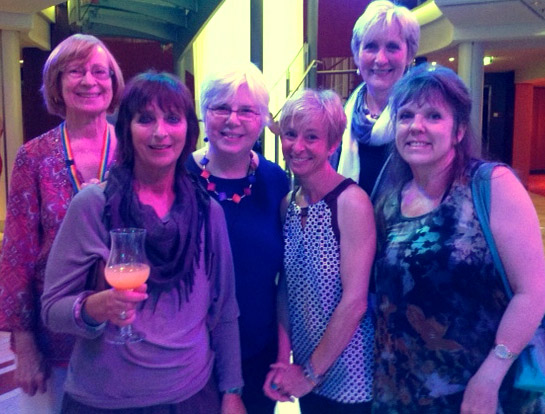 Bravo to this special group of people, and to Celebrity Cruises for facilitating a terrific program. I'm looking forward to working with Celebrity again, this time on the Equinox in October…