celebrity eclipse : watercolor 2016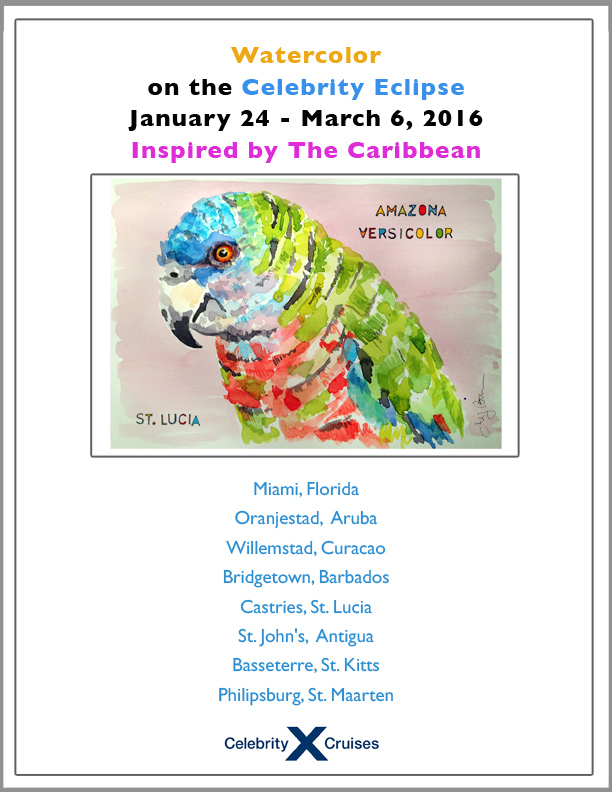 Hot and spicy, bold and bright, the Caribbean always inspires.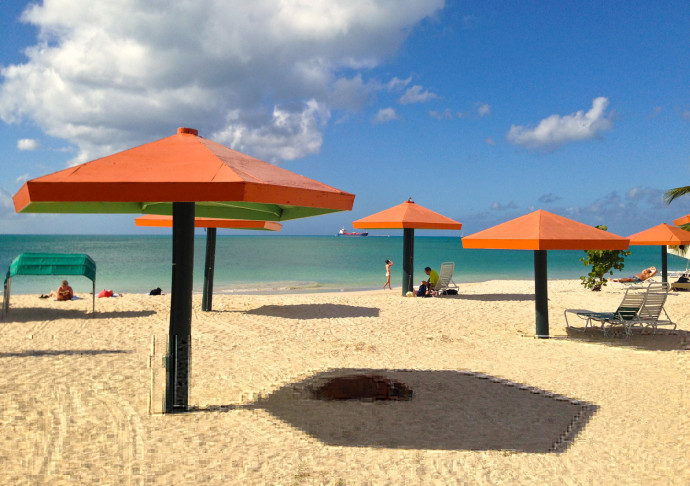 For the past month and a half, I've been leading watercolor workshops on the Celebrity Eclipse. And once again, an enthusiastic group of passengers in the Art Studio is a reminder that watercolor and cruise ships really go hand-in-hand. (I'm especially proud of these students, most of whom have never painted before!)
Each class began with a demonstration of watercolor techniques, and in anticipation of our ports and life at sea, painting projects included birds, fish, palm trees, and sunsets. As I've done for all the other ships I've worked on, for our last class, I created a PhotoPlay page of the ship.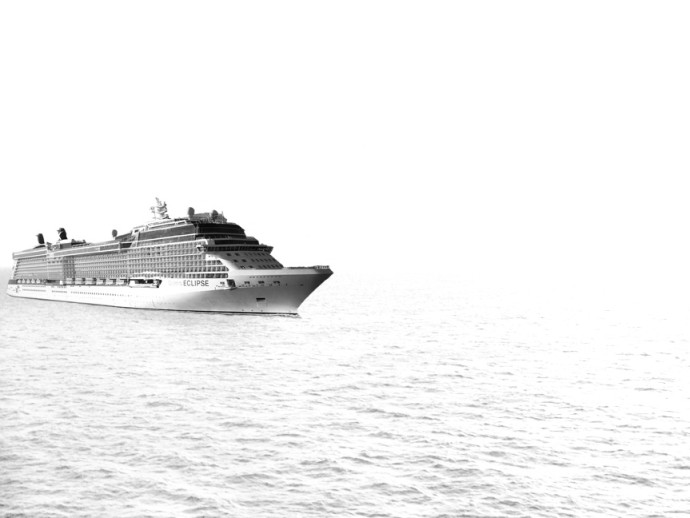 Teaching here this winter has been a powerful experience. Of course I love when my students are pleased with their paintings, but what interests me even more is when they say things like: I got completely lost in my work; For the first time in years, I felt so relaxed; I lost all sense of the passage of time… These kinds of responses (Mirrored by my own experience with watercolor) are at the heart of a workshop I'll be teaching at the end of the summer at the new Center for Maine Contemporary Art. More info on this in months to come…