chronicle books: in progress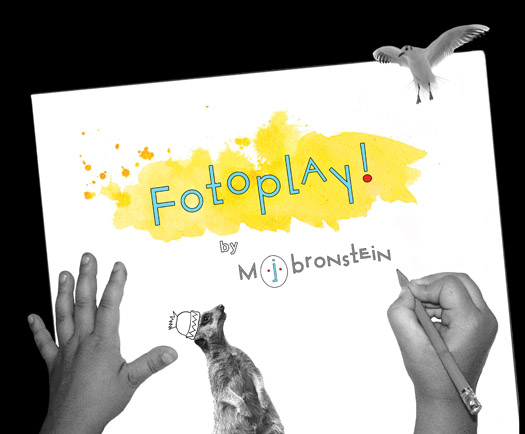 Two and a half months ago I wrote about completing the first draft of my Fotoplay book for Chronicle Books. Last week, I completed another round of edits, the fourth so far.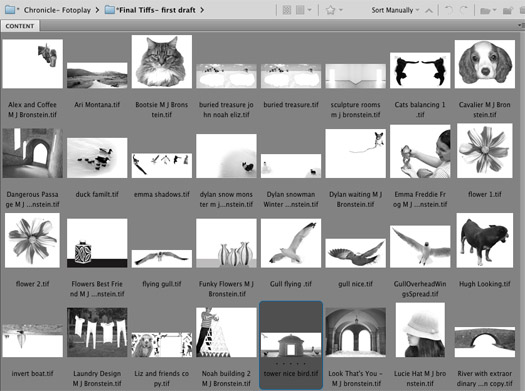 "Edits" includes: altering images, deleting images, redesigning pages, deleting pages, rewriting prompts, re-sequencing, etc. The interior of the book (128 pages in all) is now nearly complete, and in addition to the "Final Tiffs" folder on my computer which holds all of the Final, edited, surviving pages, I have folders filled with photographs and page layouts that didn't make the final cut.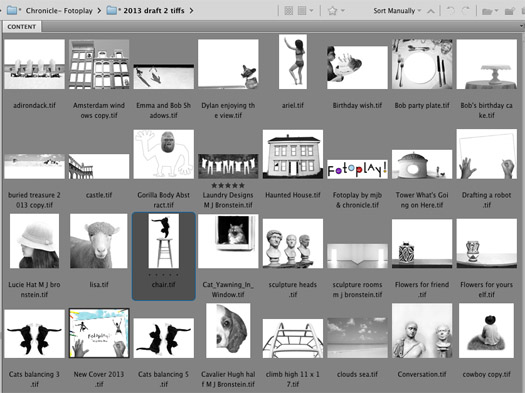 These folders are filled with the equivalent of what's left on a cutting room floor; to be exact, there are 183 deleted or edited photographs and pages (including rough cover designs like the one at the top of the post and the one below) that were created for mock-ups.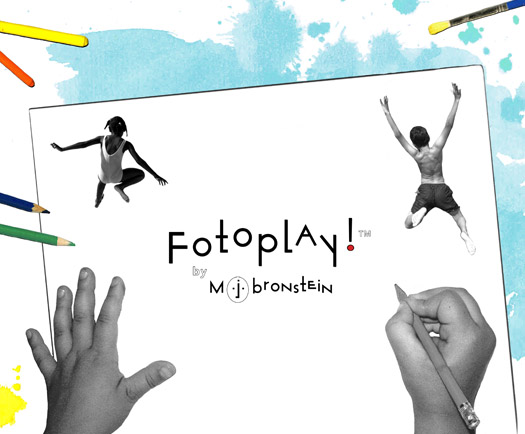 Some images and pages could possibly reappear in another book or project, but for the moment, they're gathered together in their folders, sitting quietly together, their own special collection… These are the bits and pieces that at some moment in this long process, seemed viable, dynamic, part of the bigger dialogue that makes up a book. But in the process of honing down, refining, scrutinizing, they became just as clearly not part of the bigger book. Lots of metaphors work here: a sculptor carving away everything that is not part of the sculpture; a floral designer creating a bouquet, and then removing, stem by stem, each flower that doesn't belong; a composer creating a composition with 11 instruments, and removing 3 because they were redundant or superfluous. For me, this part of the process of putting a book together (the editing, deleting part) is something I actually really like. I don't get too attached to (most) images or ideas; I know that a deleted image leads, somehow, to the image that survives.
In this spirit of non-attachment :), and in keeping with my (new) tradition of offering pages that are edited as free pages, I've added the page below to the free pages section of this site.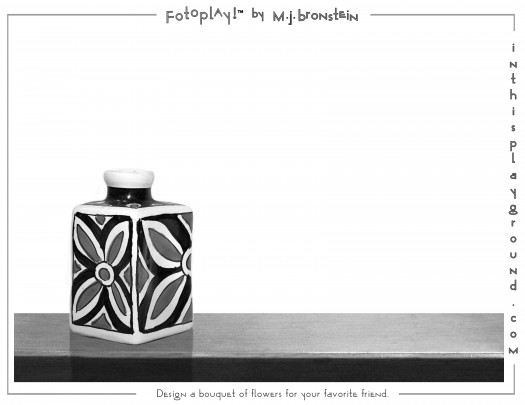 As always, you're invited to email them to [email protected], so they can be a part of the Fotoplay Gallery which is located HERE.