columbia journal: catch & release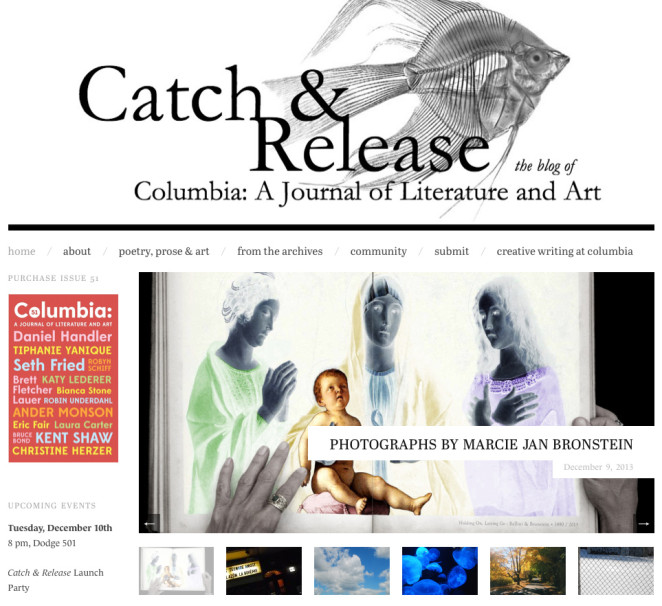 Many thanks to Catch and Release, the literary blog of the Columbia Journal of Literature and Art, for choosing to feature my newest collection of photographs, "Holding On, Letting Go: Mother and Child."
This work, informed by art historical paintings, explores the primary archetypal Mother/Child relationship through the ages, by focusing on indelible, formative moments as painted by painters.
As with Illuminating the Negative, my work of the past thirteen years, I'm using photography –negative imagery merged with positive imagery– to uniquely evoke a sense of the passage of time.
Diving into the languages of both painting and photography–playing with color, form, positive and negative tonalities, qualities of light– my interest is in dissolving the lines between the mediums, to rediscover, reinterpret, and reinvent iconographic images I've loved.

Read more about the work HERE at Catch and Release.