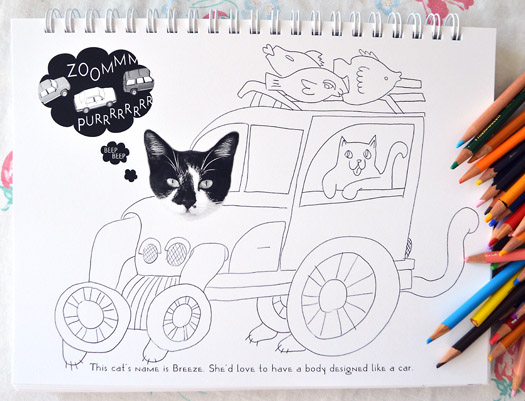 The work in this post was sent to me by Alexis Iammarino, a many-faceted artist/teacher who is new to the coastal Maine area, but not new to the idea of taking a prompt and running it out to her own distant galaxy. I was told that these pages are still works in progress, but you can clearly see the full-on confidence, energy and imagination, which I saw when I first encountered her work.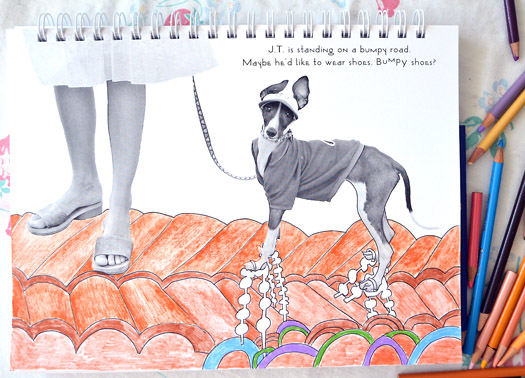 These pages, created with ball point pen and prismacolor pencils, carry the hallmarks of Alexis' art, that are, to my eye, bristling with juxtapositions. They're whimsical but bold.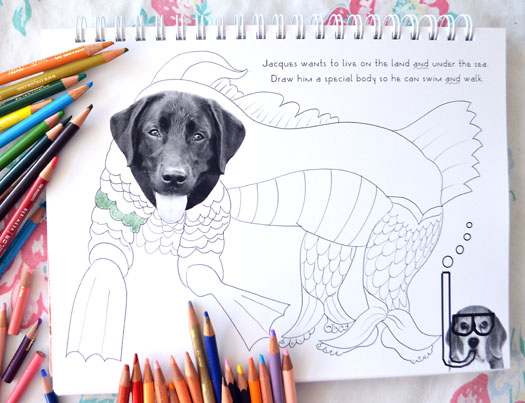 Childlike but sophisticated.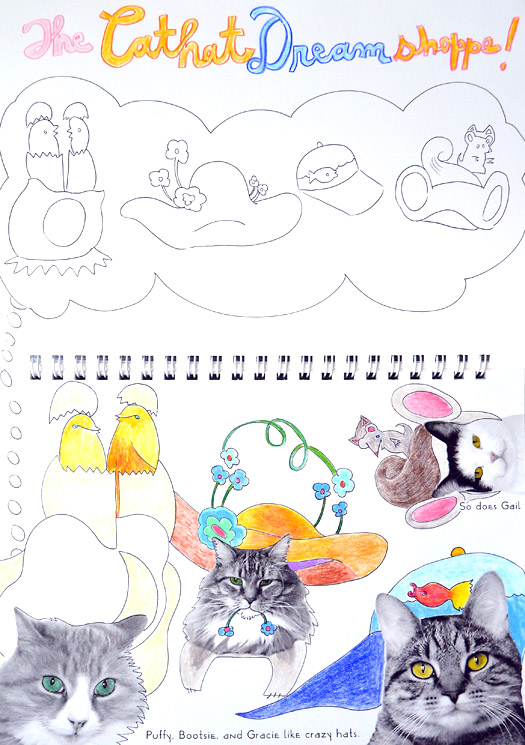 And the more you look, the more you see…
If you're looking for even more inspiration, take a look at this video of Alexis' sketchbooks. You'll see hundreds of super-creative pages in books that she's been making since the age of six. And you'll see why I can't wait to receive the next set of completed Fotoplay pages from her.