fotoplay donated to hospital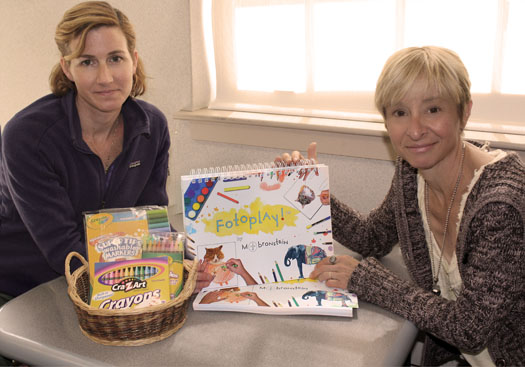 On Wednesday afternoon, I donated five Fotoplay books and a basket of art supplies to Kim Spectre, Department Manager of Waldo County General Hospital's Emergency Room. This is the local hospital in my town of Belfast, Maine, where so many people I love have been served so well. And the donation was perfect timing, as the emergency room is currently slated for a renovation, with an eye toward enhancing the children's area.
It was really gratifying to know that kids will now be able to draw and design while waiting in the (often scary) emergency room. I look forward to returning to the ER every so often to take a peek at the books, photograph completed pages, and write about them here in This Playground.