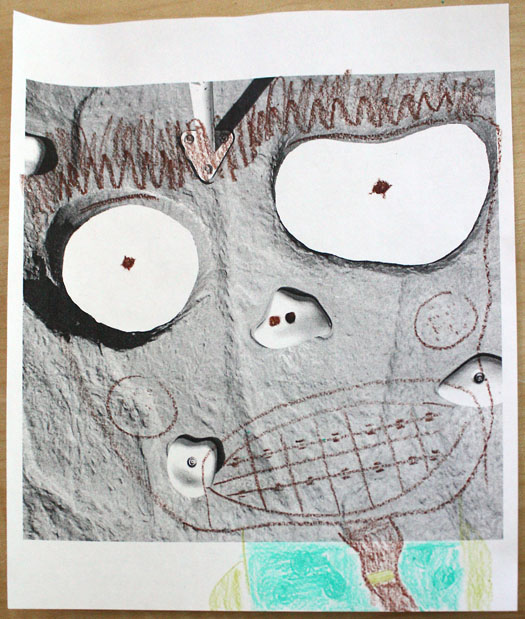 On day two of my residency at the Camden Rockport Elementary School, I worked with 40 more children, who transformed Fotoplay pages into personal, clever and sometimes surreal images of their own. As in the first day's sessions, each child's work was of course unique, but there were some similar approaches to interacting with my photographs that rose up from the group.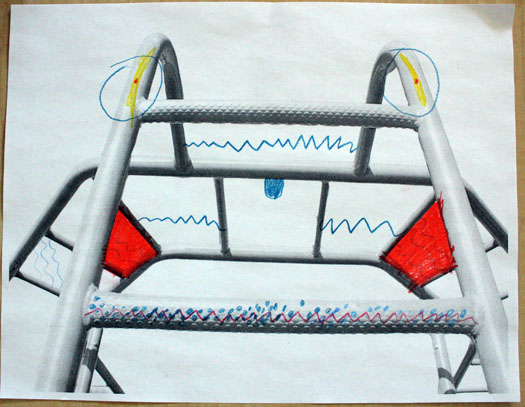 As with the works above and below, where students created faces – monsters , animals, humans–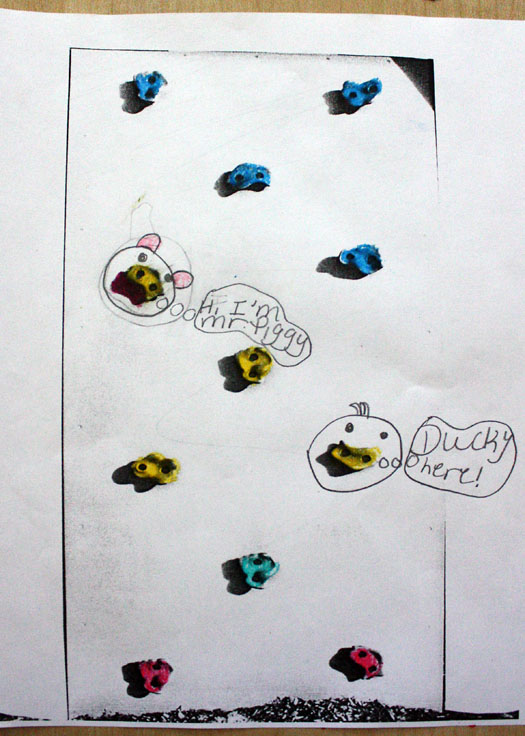 by selectively coloring certain elements of the images.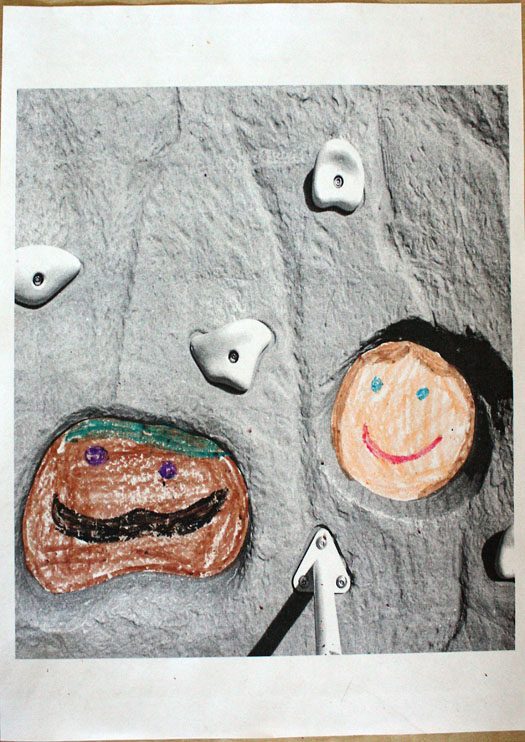 The boy who created the work below added the slide from a second photo to create the tongue of a big "creep"…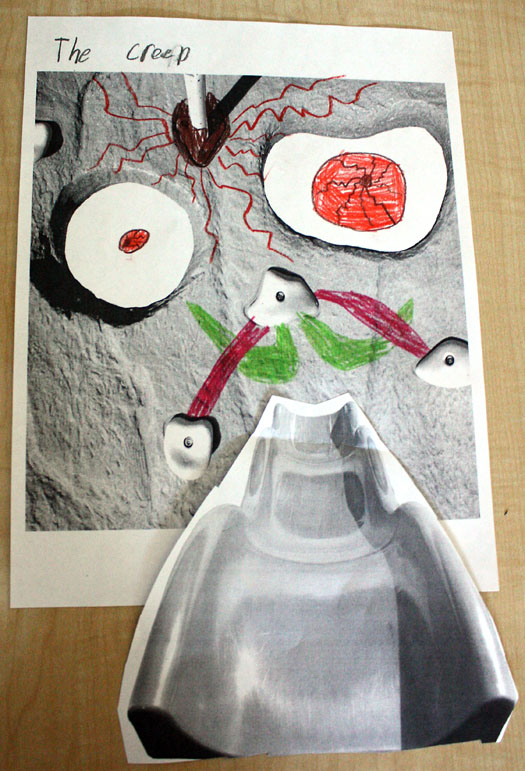 Then there were pages where color created a design or pattern, not without an underlying story…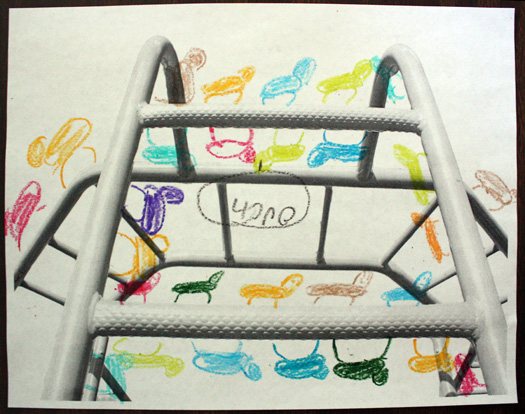 0r, as in the work below, an invented game or machine…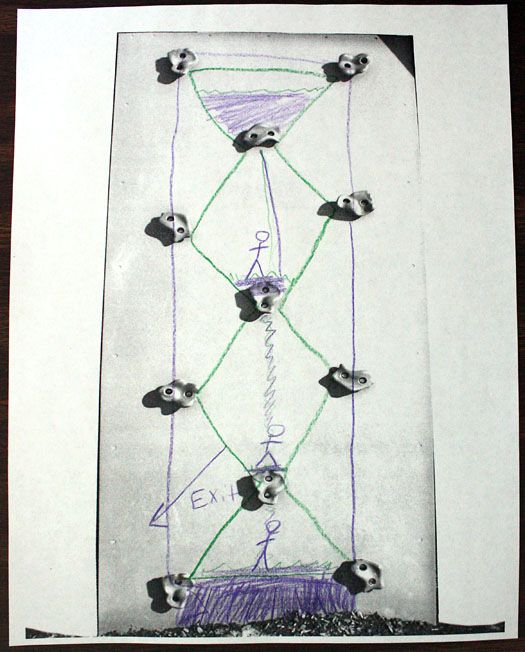 Some of the students incorporated exciting ideas and concepts that they are studying in another class, like outer space…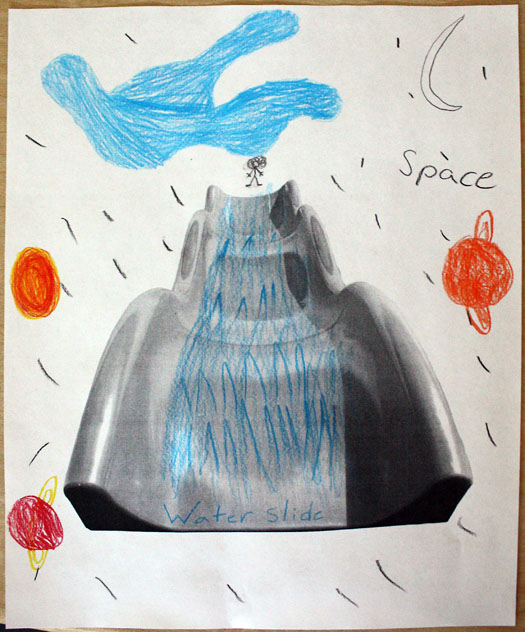 and others used the page to illustrate elaborate events, like rescue missions.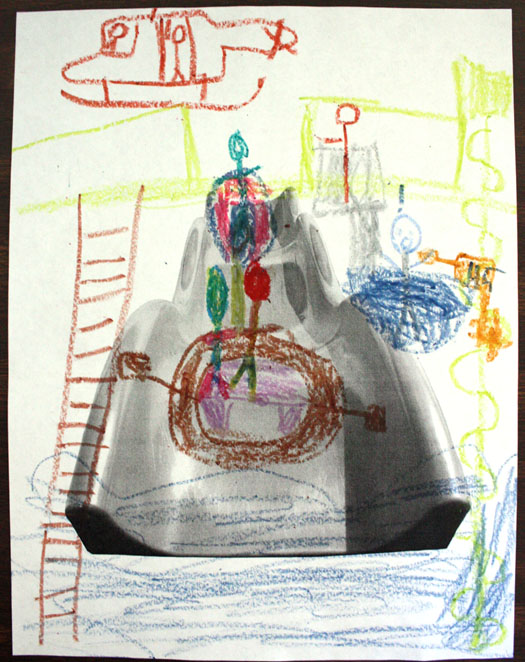 Then there were big stories told with an economy of line and shape, like the one below, where the young girl is crawling through the hole on top, (her memory from when she was a child and could fit through) and posing happily in the hole in the bottom. (Her past and present on the same page.)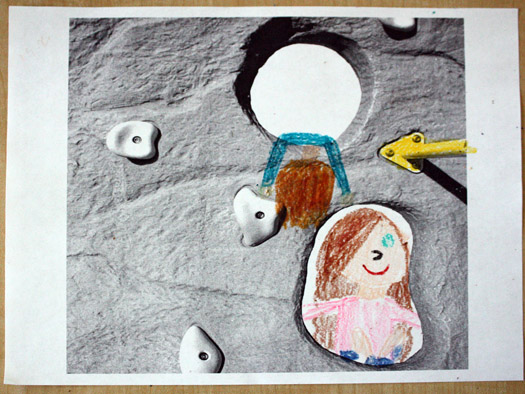 The work below features a minimalist's cat, lounging on a small piece of the photo.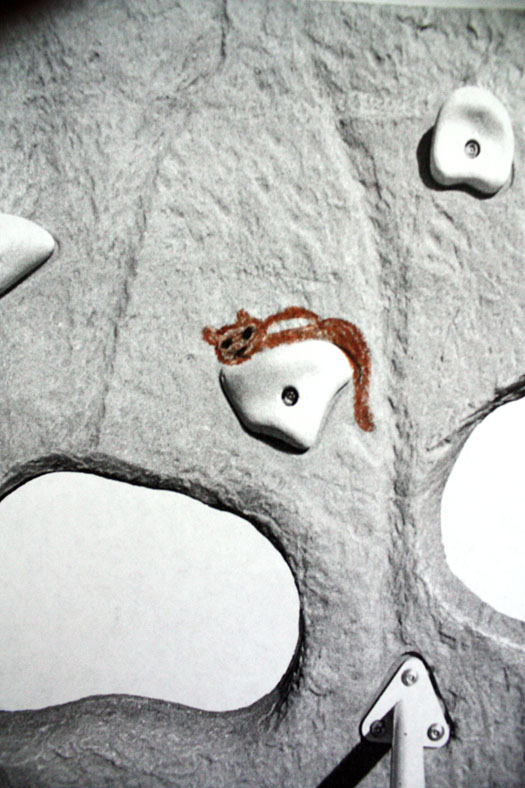 Here's another work made with a light hand… a few lines creating a sense of motion.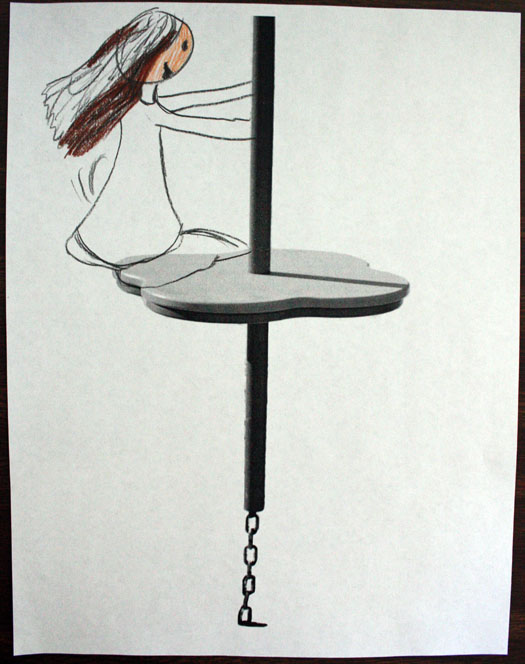 And then there's the work below. Sculptural, dimensional, at once familiar and mysterious…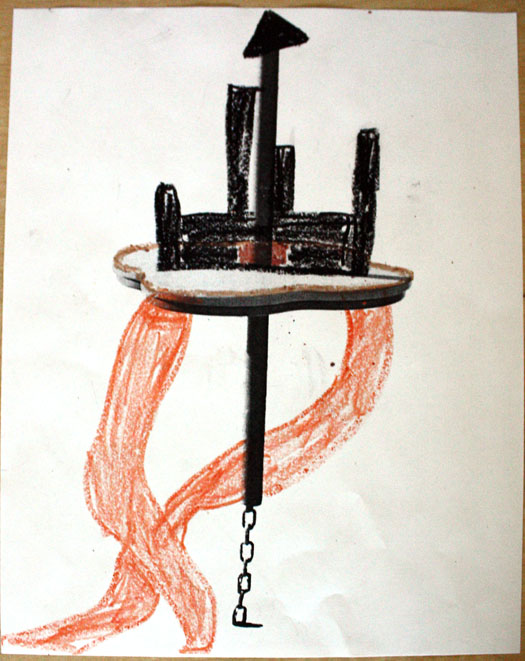 like all of the works, the mirror of an inner vision.