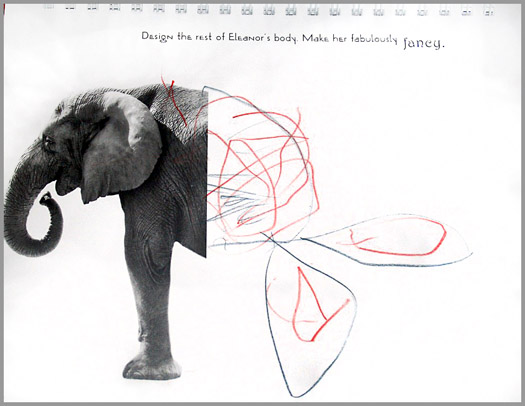 This page was sent to me this morning from Thurgoona, NSW, Australia. It was created by Freya, age two and a half. Let's take a moment to appreciate this: Freya has been here on planet Earth for just a couple of years… but she's gathered enough information and skill to respond to a fraction of a photograph of an elephant, and create her own hand-drawn image to complete it. Freya's mom, Beth, told me that this was her first completed Fotoplay page.
Beth also sent these kind words:
Fotoplay is AMAZING! I immediately know I need to buy at least three more copies for special little people and I'm sure I'll think of more people who need it as well. I wish I'd had this as a little girl myself! Thank you so much, for the hours and hours of entertainment this book will provide!