in poland: fotoplay penpals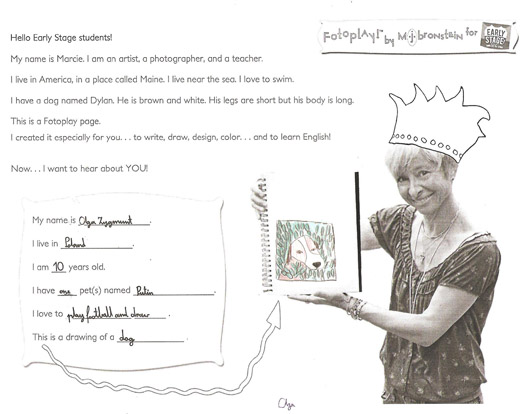 In the first collection of pages I created for the Early Stage School in Poland, I included this introduction page, where students were invited to tell me something about themselves. I just received a series of completed pages, and am delighted not only with the childrens' writing and drawings, but by the feeling of connecting with these lovely kids in this way. For example, I love learning about Olga, (above), who clearly loves to draw, and who has a dog named Putin(!).
And there's Julia, (below), who loves to dance, and who chose to draw an animated hip-hop loving girl on the blank journal page.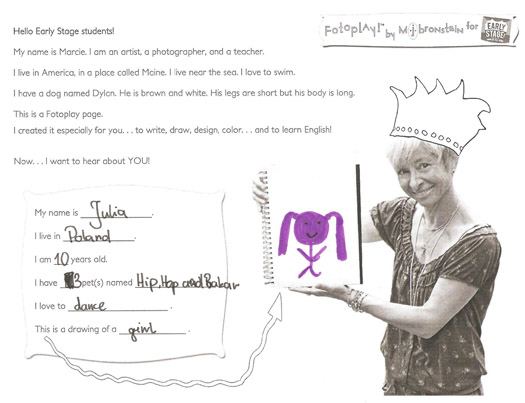 Antek loves to play football and is a fan of the Barcelona team whose logo he so beautifully drew.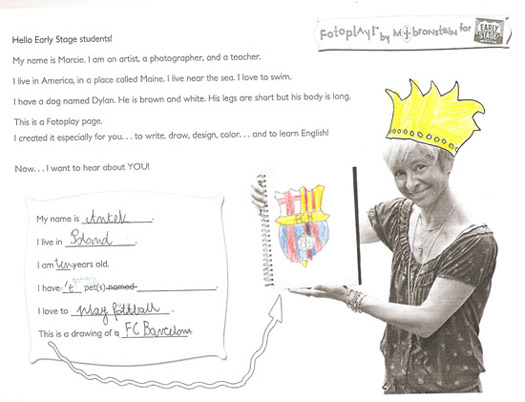 Jakab also loves football, but he's rooting for Portugal, specifically player #9.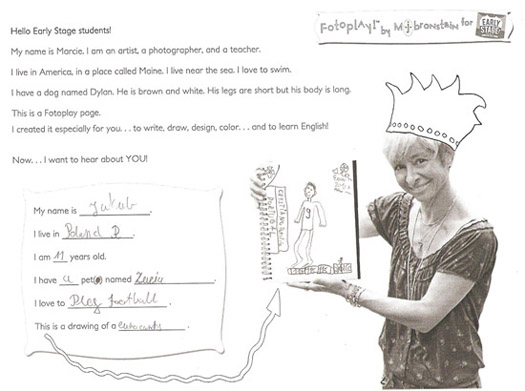 Ola is a big animal lover, who has 2 cats, Figa and Wentylka. She created a drawing of Figa, that's like a little introduction page in itself.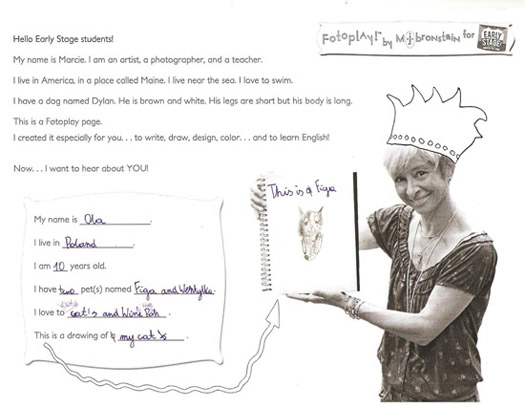 Kasia loves to swim, has no pets, but drew a spotted dog playing beneath the stars. (Nice job coloring my hat!)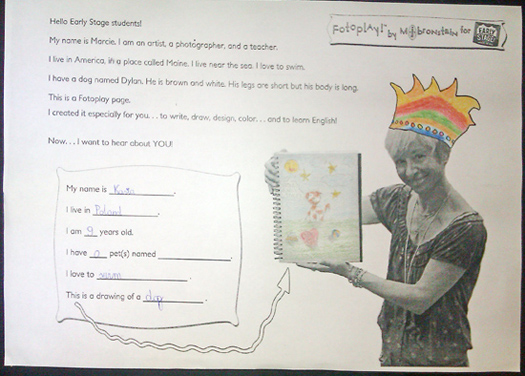 Mariyna chose to share her new baby brother (and her dog Tofia). How sweet is this?!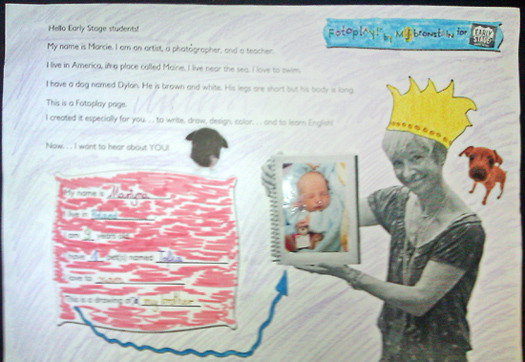 Then there's Marcelina, whose name is really similar to mine, and who chose to draw me! That she turned my face outward (rather than copying the photograph to the right) was really clever.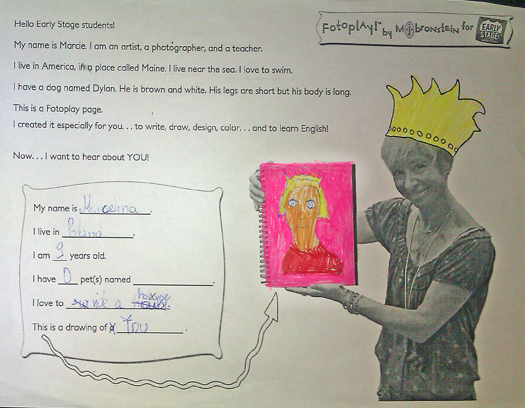 And finally there's Jakab, who loves to play football and to learn English 🙂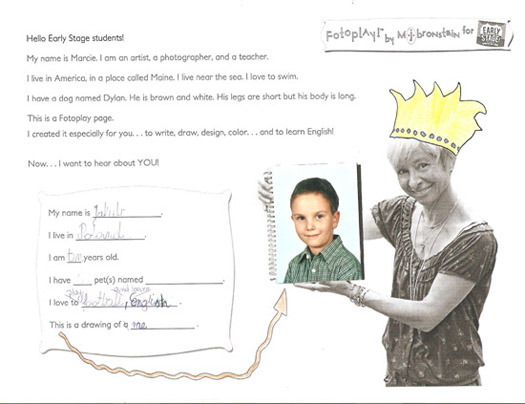 and whose photograph of himself really made me feel like I was meeting a penpal.
To all the Early Stage students: Wonderful work! It's SO nice to meet all of you…my new Fotoplay penpals!
Also: Take a look at the new Early Stage Gallery that I created on the left sidebar of This Playground. As you send me your work, I'll add it to the growing collection. 🙂