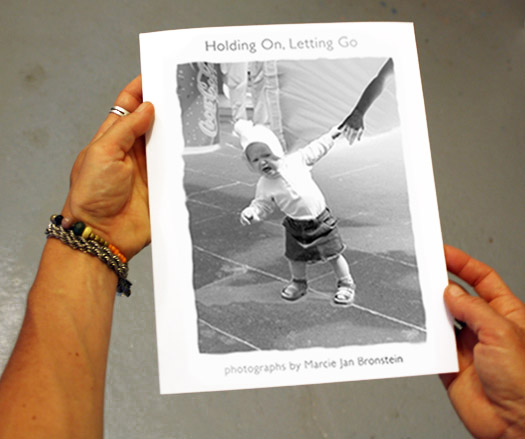 Last year, in an earlier post, I wrote about the fourth series in the large, ongoing collection of photographic work that's been a focus of mine for at least the past twelve years. The collection is entitled "Illuminating the Negative," and this most recent series, Holding On, Letting Go, is a group of black and white, positive-within-negative images of children held by and holding on to parents, animals, dolls, siblings, and grandparents. I worked on this series for a full year. (The fact that I was creating these images in the year my son was preparing to leave home for college wasn't lost on me.) After creating fifty images, I set it all aside.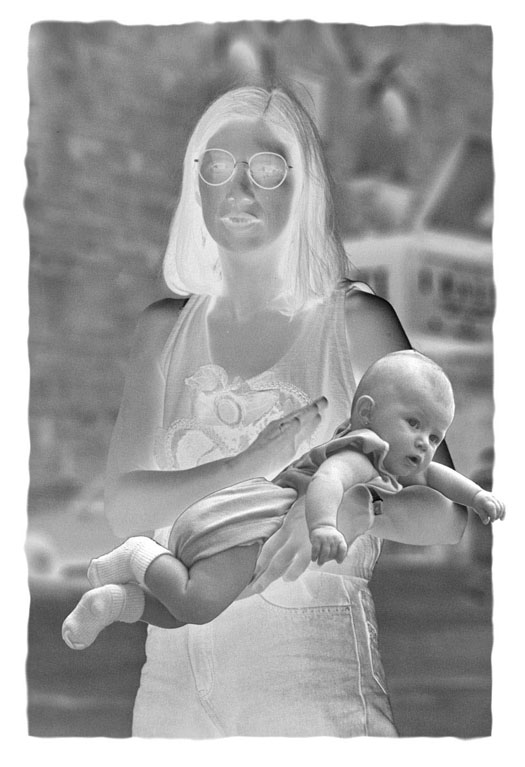 There are bodies of works like this one, that are intensely focused and refined, but that don't immediately (or ever) move out into the world beyond the studio. Until something happens.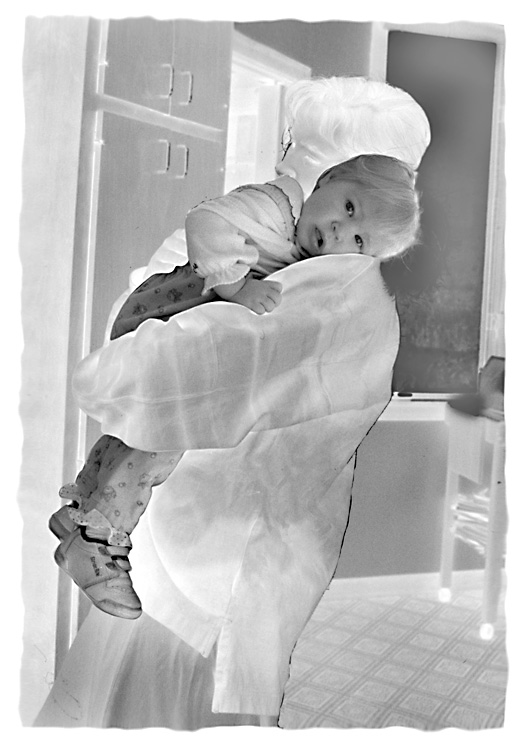 Someone else might notice the work.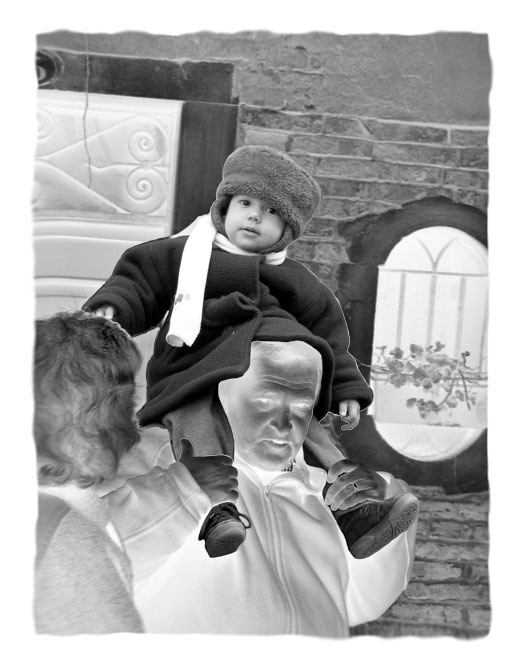 They might really respond to it.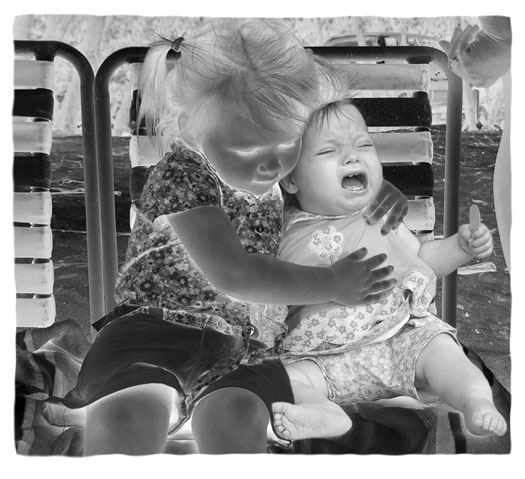 They might want one of the images for their collection, and they might want to share the work with other curators and collectors.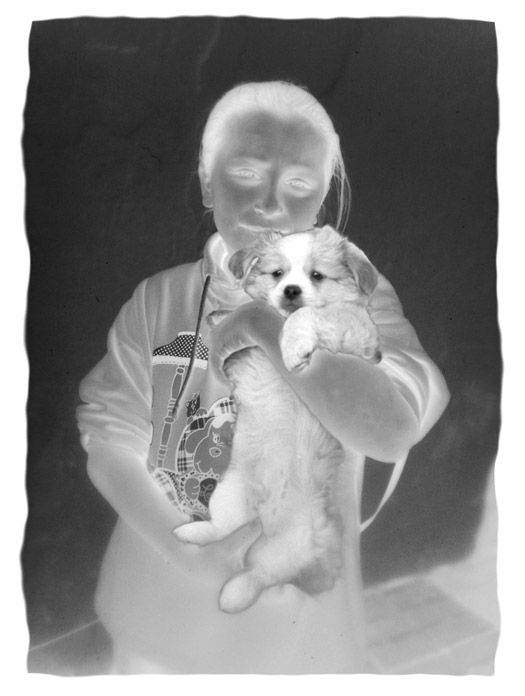 This happened to me a few weeks ago. And it's oddly invigorating.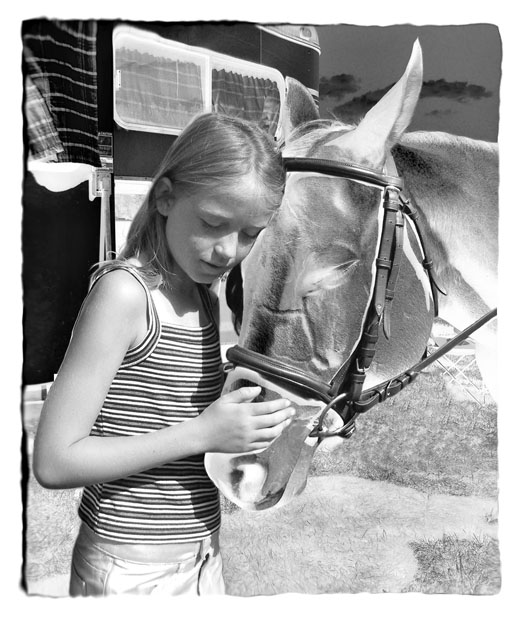 It makes one see one's own work anew, and it shines a spotlight on the work from a new angle.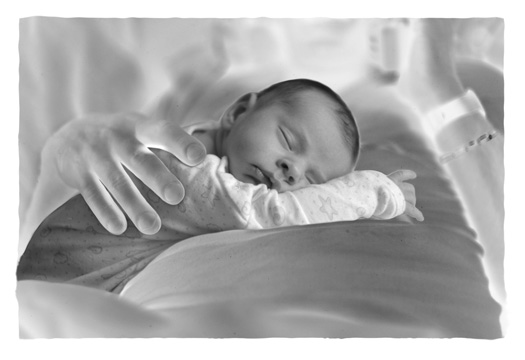 It's as if the work wakes up from a quiet slumber,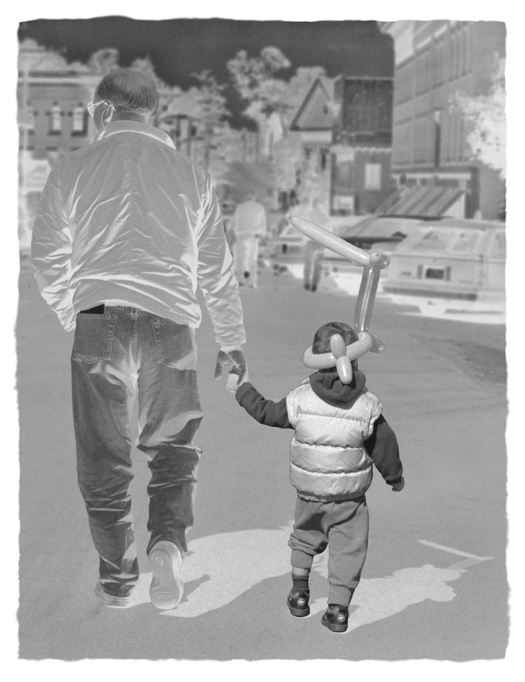 and steps out from the shadows into the light once again.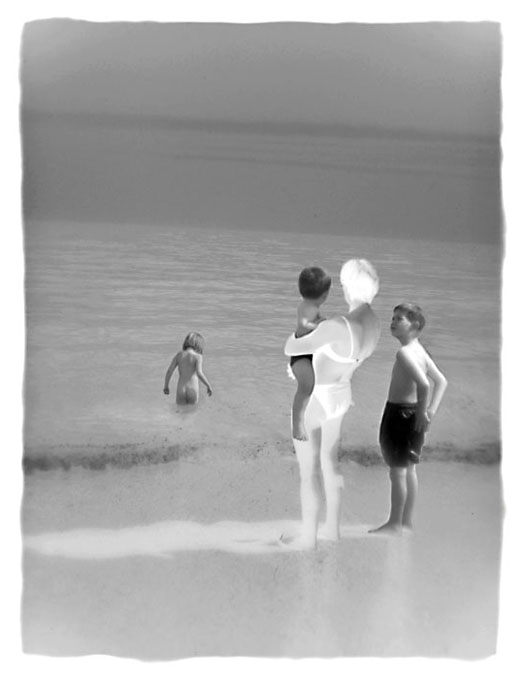 In preparing for a studio visit with another curator, I was inspired to gather the images together and print a book.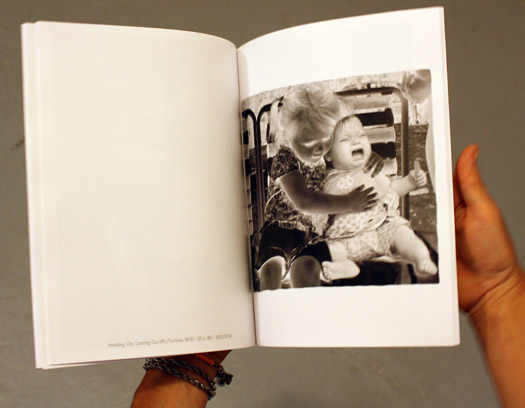 {A full preview can be seen here.}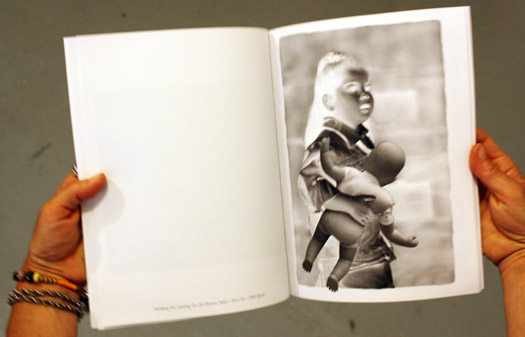 Included in the book is my artist's statement about the work:
The process of creating images doesn't necessarily help me to demystify the world around me, but it allows me to live more fully inside of the questions that I find to be most compelling: How can we live with ease, as our relationships perpetually move and change? How can we fully experience the present when we are so formed (and often consumed) by our histories? How can we possibly let go of the past? And what exactly are we holding on to?…