PhotoPlay : events & giveaway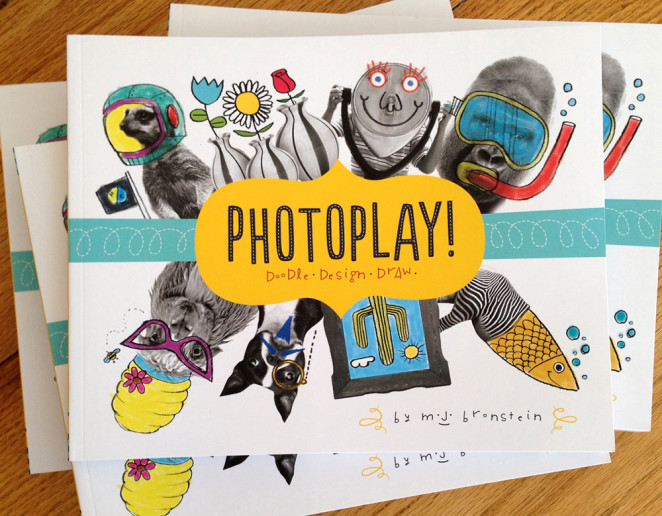 Spring is definitely on the near horizon: It's (a bit) warmer, days are brighter, people look remarkably happier, and just last week, a box of advance copies of PhotoPlay arrived at my door! Events and signings are on the calendar, a new book trailer is in the works, and to celebrate the moment, I'm giving away one free book: Send me an email with a favorite thought or quote or drawing which celebrates imagination or creativity; at the end of the week, I'll choose from the bunch (randomly), and then mail out a new PhotoPlay book, anywhere in the world. 🙂
For those of you who live in Maine, I hope to see you and your kids at one of the upcoming events below. We'll be set up not only for signing books, but for you and your kids to draw, of course.
Saturday, March 8, 2-4 pm: Left Bank Books • 109 Church St., Belfast, Maine
Saturday, March 29, 1-3 pm: Portland Museum of Art • 7 Congress Sq., Portland, Maine
Saturday, April 5, 4-5:00 pm: Center for Maine Contemporary Art • 162 Russell Ave., Rockport, Maine
*Would you like to schedule a PhotoPlay event at your store/museum/school? Send me an note!