prompting a self portrait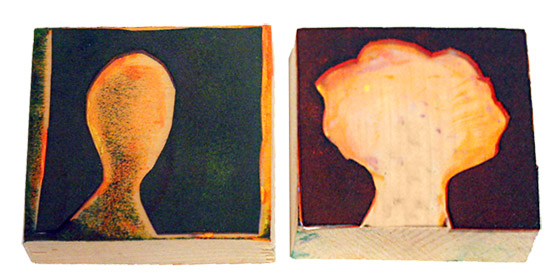 I was fascinated by the responses to the head template stamps I made, so I created a series of small prints for the kids at the Starrett Center to use to draw self portraits.

I brushed the stamps with tempera paint and printed them on that gorgeous strip of paper I had from the family portrait project.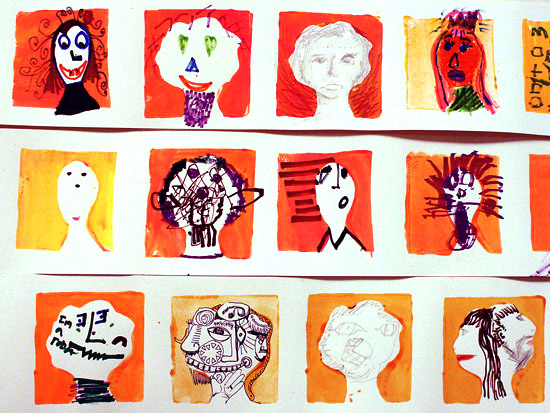 Then the kids were asked to create a self portrait in/on one of the prints.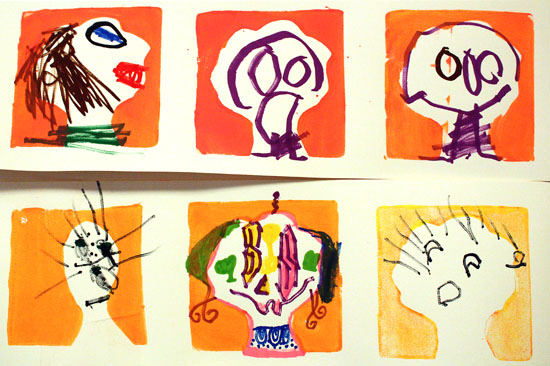 Because Starrett is a multi-age daycare center, with both before and after-school programs, the kids range in age from three through twelve.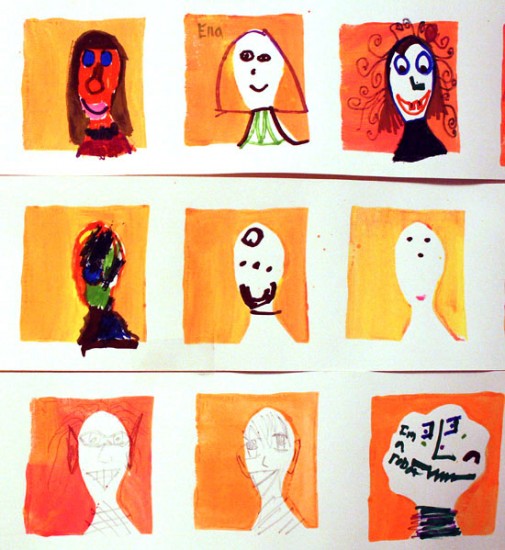 The prints that you see reflect that age range, and the fact that kids in this program routinely play together, side by side.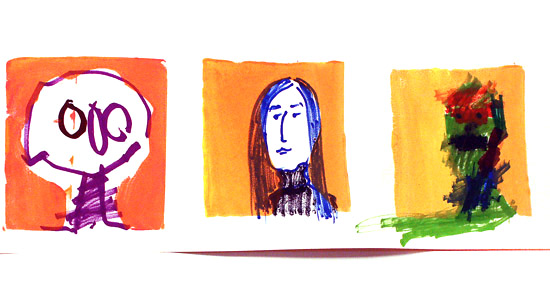 I love the idea of family portraits and self portraits for gifts, especially this time of year. And I love the idea of these stamps, as yet another kind of creative prompt.