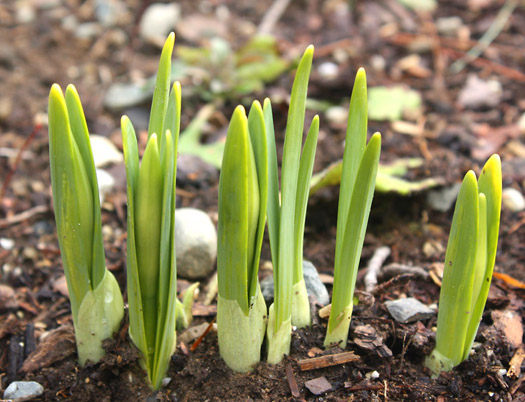 It's mid April, and everyone –animal, insect, human– is feeling it: Spring is here and it's magnificent. In every way. All complaints about Winter's frigid air and grey skies have melted with the snow. Now we see fresh green shoots, pink buds, and birds, birds, birds, flocking back to the feeders. Life inside, in the studio, mirrors the world outside. New projects, ideas, and plans are suddenly happening. Thank goodness!
Here's the news from my part of the world:
After seven months of pretty much full-time work, I'm completing the very last edits on my Fotoplay book for Chronicle Books. I don't think I could be happier with the way the book expanded and evolved. This is the copyright page (which due to formatting issues probably won't actually make the last cut. 🙂 But it's a symbol of the spirit of the book and this last part of the process of editing the interior pages.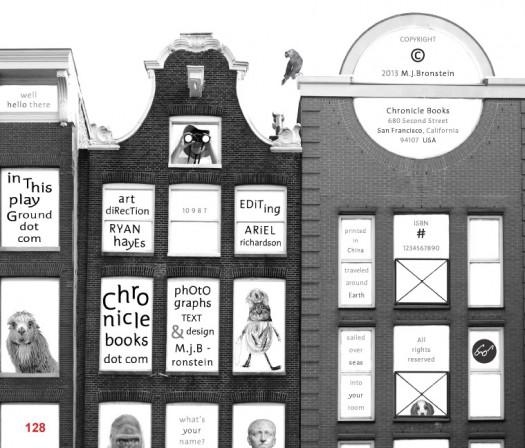 With what feels like perfect timing, on the heels of my Chronicle Book, I've just begun designing a Fotoplay style book for the 20 Year Anniversary of the Early Stage English Language Program in Warsaw, Poland. (For new readers of this blog, Early Stage is a series of programs, servicing 4,000 students, located within schools throughout Poland. I joined "the Team" in late August to create unique Fotoplay curriculum pages for the students.)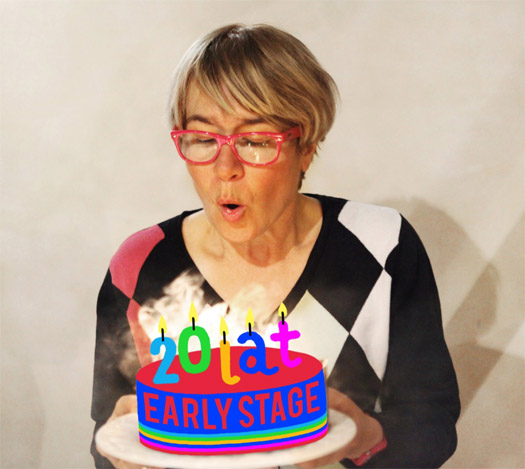 This is Joanna Zaranska, the creative Founder of Early Stage, who has built this wildly successful program for teaching English, which is rooted in creativity: singing, acting, drawing, and playing games to learn English.
For the 20 Year Anniversary Book, I'll be using their photographs to tell the colorful story (with poems and prose) of the creation of the school, Fotoplay-style. Kids will each receive a book with 40 Fotoplay pages to complete.
And now that Winter has melted into Spring, that means there's something just as exciting on the horizon: Summer! I'll be teaching four weeks of workshops in the ArtLab at the Center for Maine Contemporary Art, which is just as much fun for me as it is for the kids.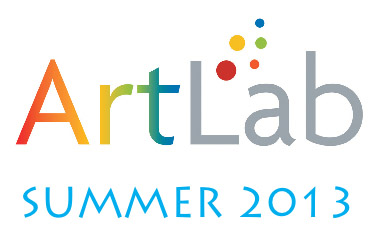 •

August 5–9: Map Your World •
•

August 12–16: Meet the Masters

•
•

August 19–23: Castles in the Sky, Creatures Flying High

•
•

August 26–30: Fotoplay and More

• 
Of course it's not too early to sign your child up. Click HERE for a brochure, and feel free to send me an email if you have any questions about the workshops.
 Happy Spring (and Summer) to One and All…