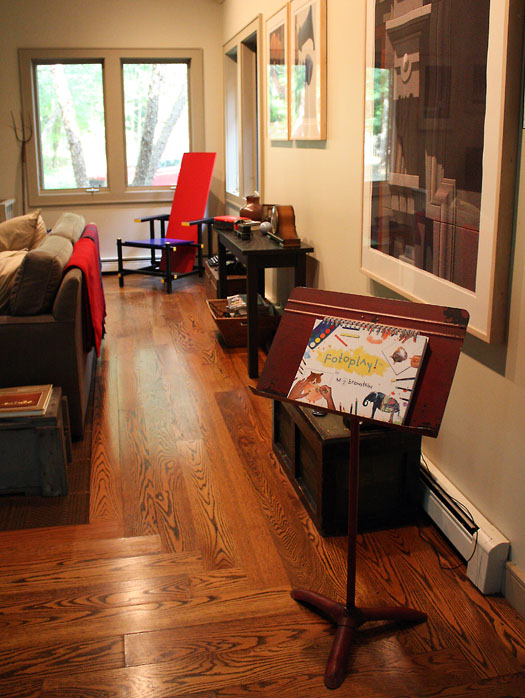 In my last post I wrote about a recent visit to the home of Hugh Kepets and Jackob Hofmann. I turned the spotlight on Hugh's work, which is in the top-floor studio of the home. But I didn't write about a cool thing that was just beyond the front door: Hugh and Jake have been using Fotoplay as a guest book. So when people come to visit, they're invited to complete a page. Here are some of the (mostly unsigned) pages created by guests of all ages at the Kepets/Hofmann home: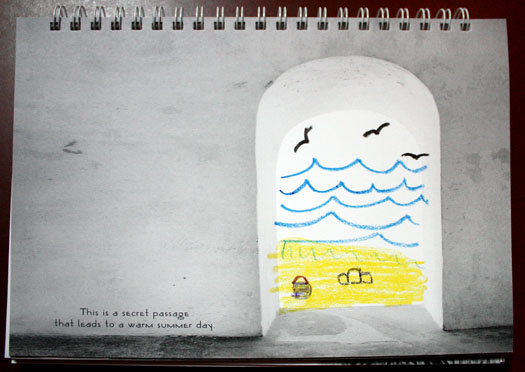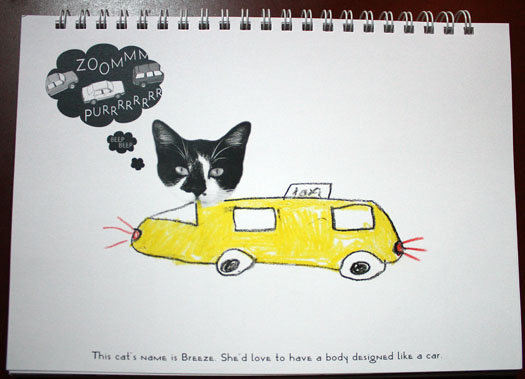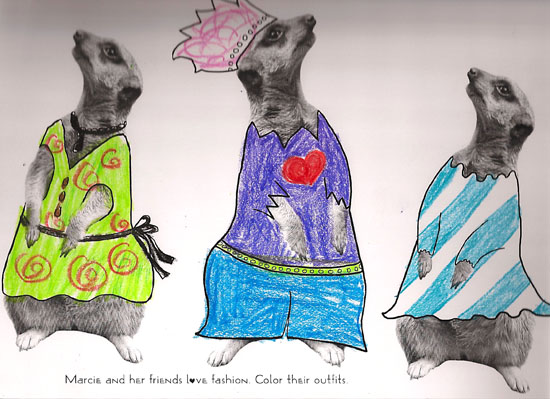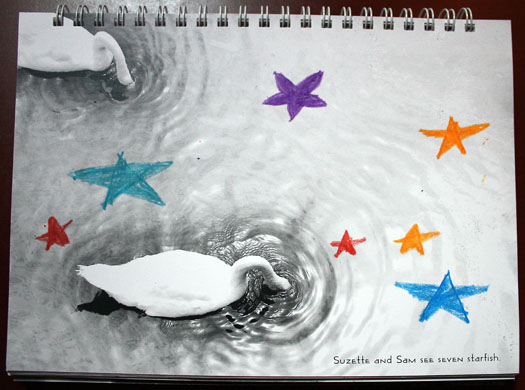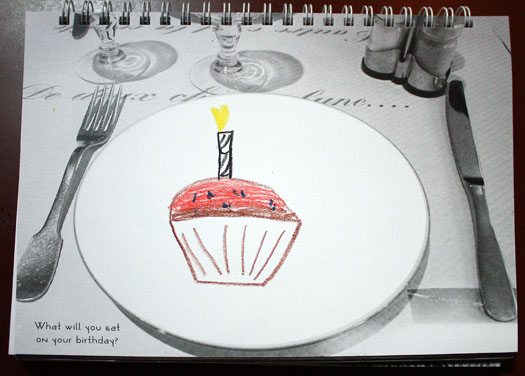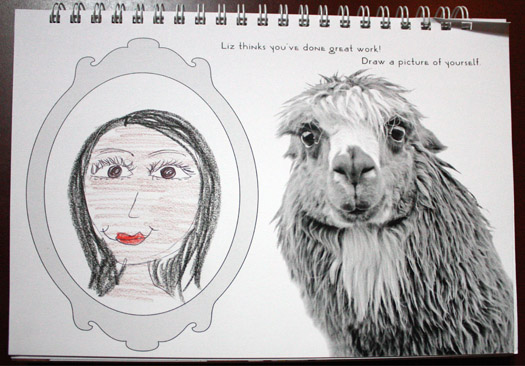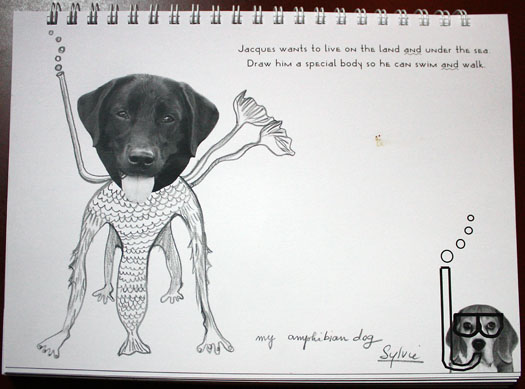 And below is a picture of Sylvie, one lucky house guest with her work: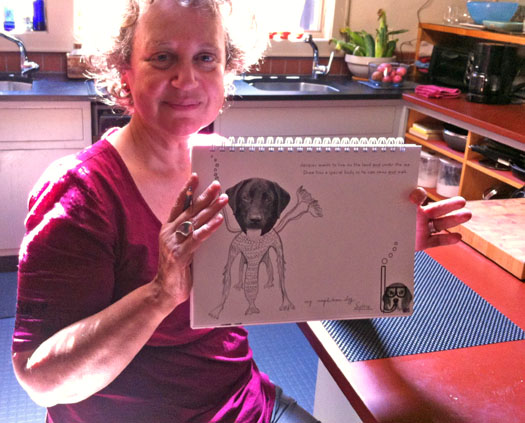 Really delighted by this idea of a Fotoplay guest book!