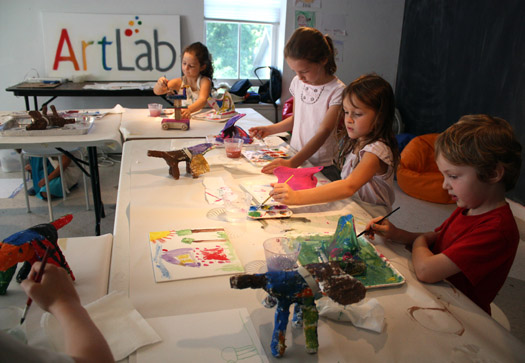 Today was the last day of my "We Are All Builders" workshop at the Center for Maine Contemporary Art. The week-long workshop was filled with one project after another (mostly 3-D), and the range of materials and media was expansive: scrap wood, popsicle sticks, paper mache, canvas board, magnets, acrylic, watercolor, crayon, colored pencils, etc…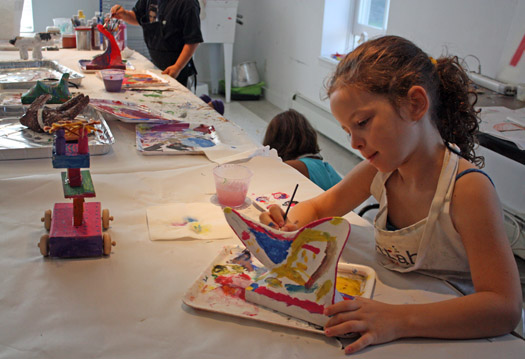 Each project was met with lots of energy and as always, varying levels of enthusiasm and confidence. But one project was met with the same level of intensity by all of the campers, and that was the self-portrait Fotoplay painting project which I gave to my campers in last week's workshop, and which I wrote about here.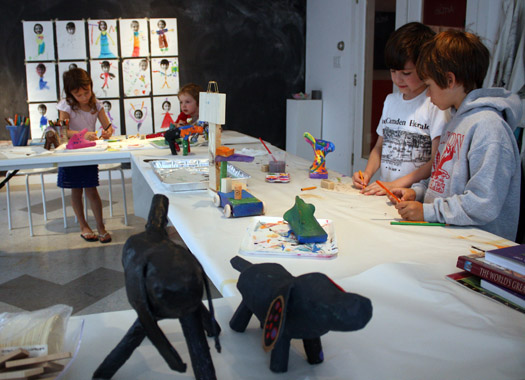 It could be that the act of creating a self-portrait, in any media, is one of the more frightening, exciting, sensitive, naked and intimate art-making experiences. But it seems to me, after carefully watching many children respond to the photograph of their face on a blank piece of paper, that there's something especially compelling about the idea (and the look) of the photograph as a prompt.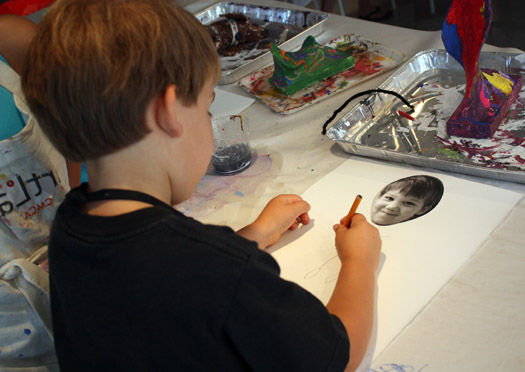 It wasn't only each child's rapt attention to their own work, but their fascination and excitement as they watched their fellow campers create their self-portraits. There was endless commentary from the children as they watched the collection evolve and come together on the wall…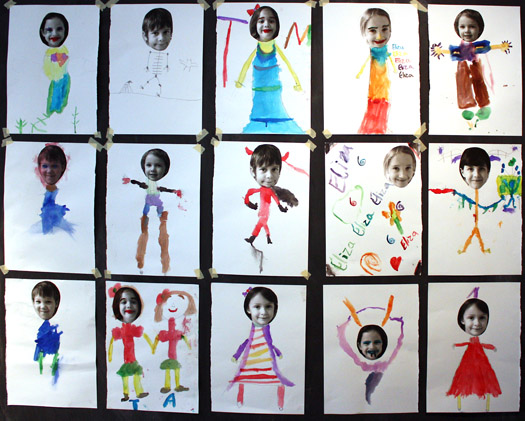 but nevertheless, everyone worked in their own way…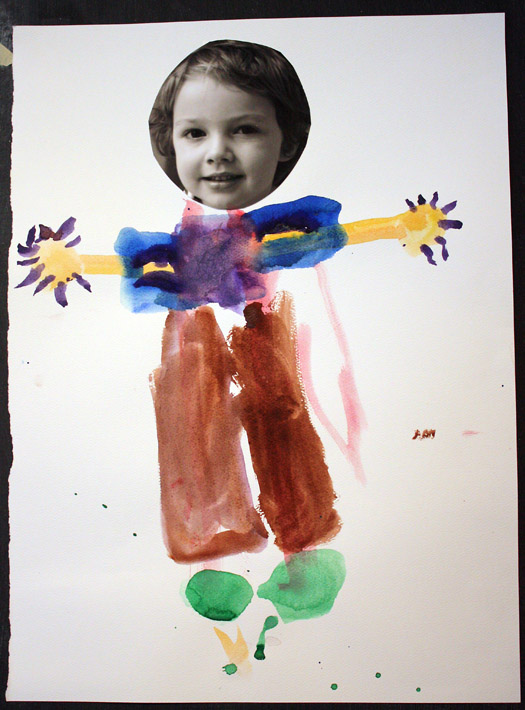 One child drew his internal, skeletal body (and did not want to add any color)…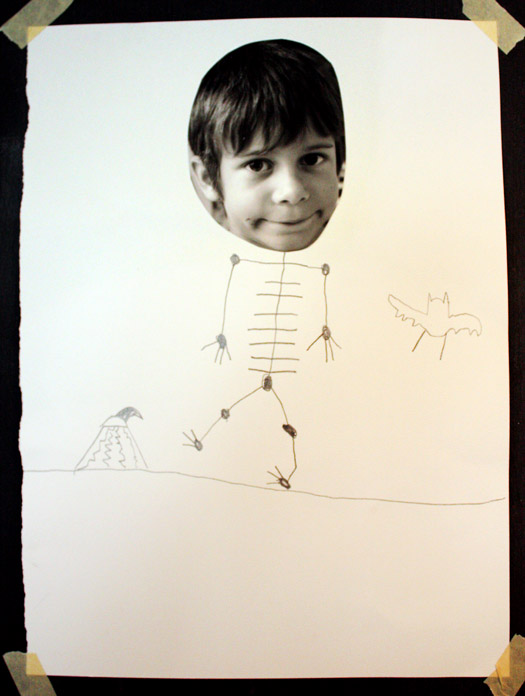 others used all of the colors in the watercolor sets…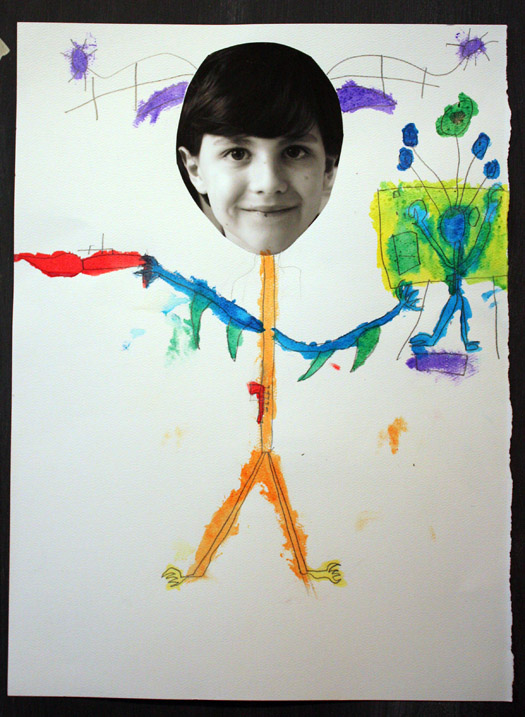 …some painted onto and into the photographs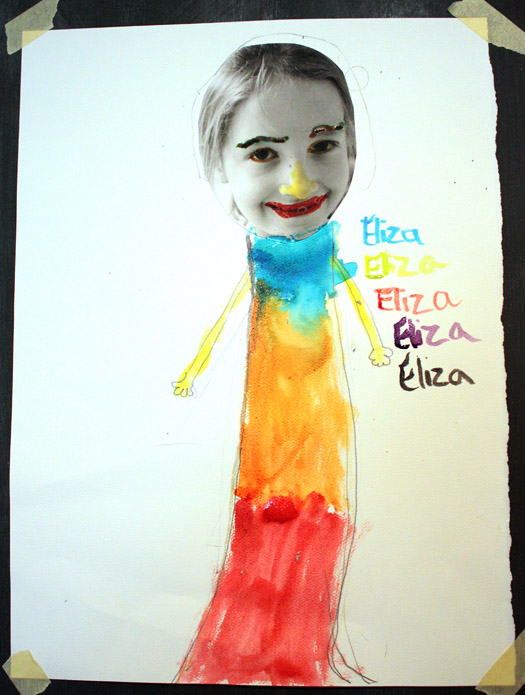 others chose to "be" something, like a princess…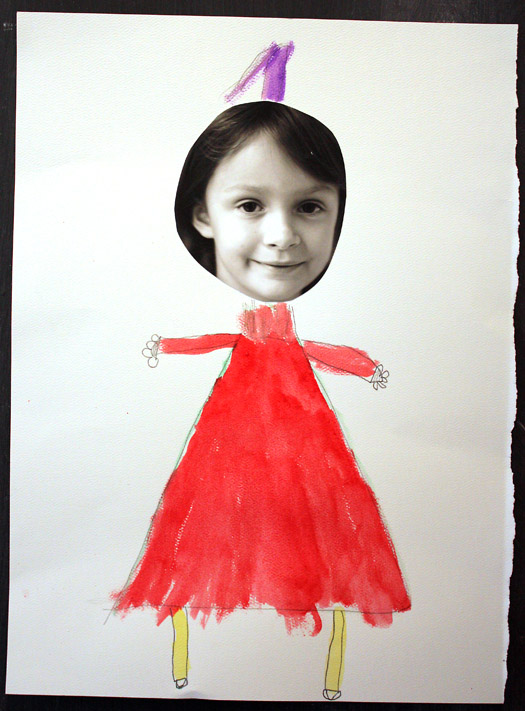 or "have" something, like a twin…or a friend…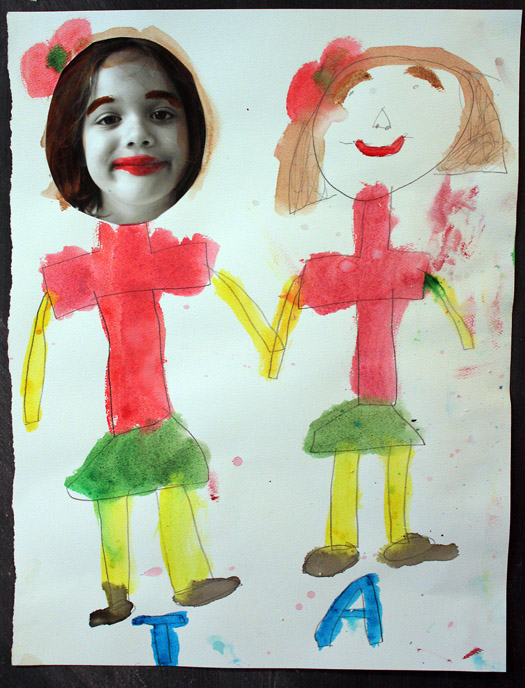 Then there were children who created something symbolic or enigmatic…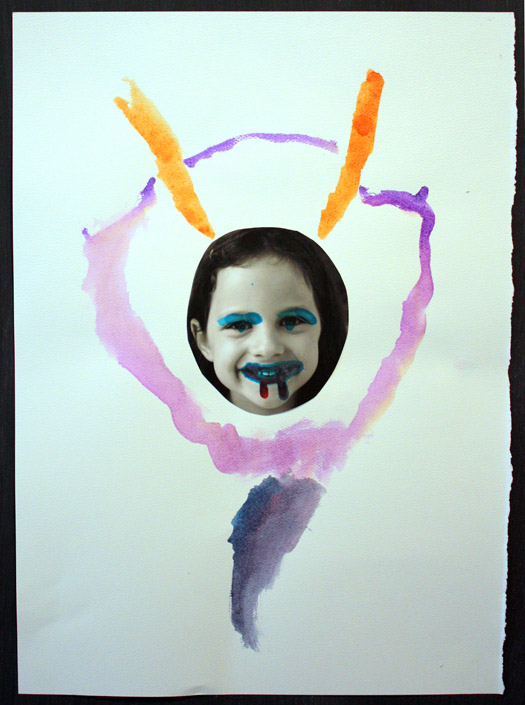 pure gesture, color, shape and design.