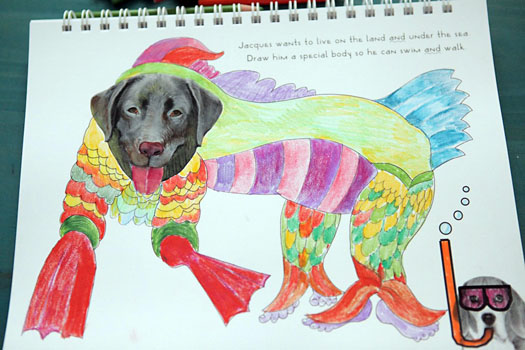 In an earlier post, I wrote about the work of artist Alexis Iammarino, her lifelong involvement with sketchbooks, and the childlike/sophisticated Fotoplay Book pages she sent to me. Those pages were "works-in-progress," which Alexis has now completed. She sent them to me Sunday, and receiving them was a bright spot in a relentlessly rainy, dark day.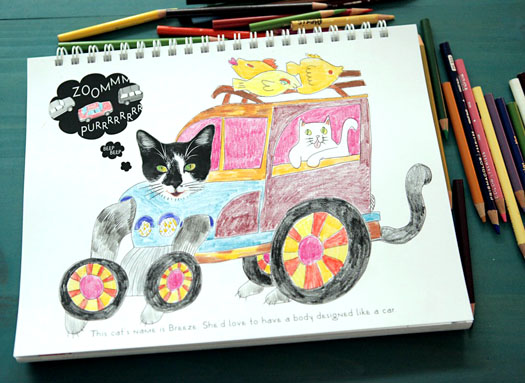 The pages above are the completed, fully colored works she created in response to my prompts, which ask for animals that have big dreams for themselves: a dog who'd like to live on land and undersea, and a cat who'd like to have a body designed like a car.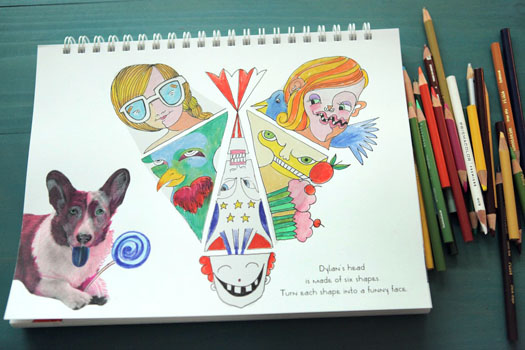 Alexis is an artist who, like a jazz musician, is fluid, expansive…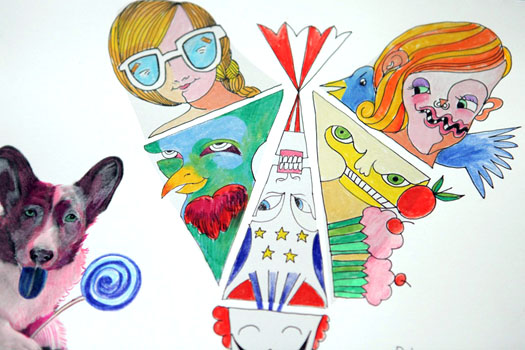 deft and imaginative.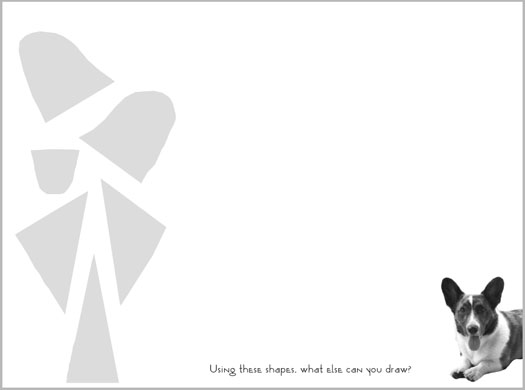 She's also a diagonal thinker. Take a look at her response to the Fotoplay page above: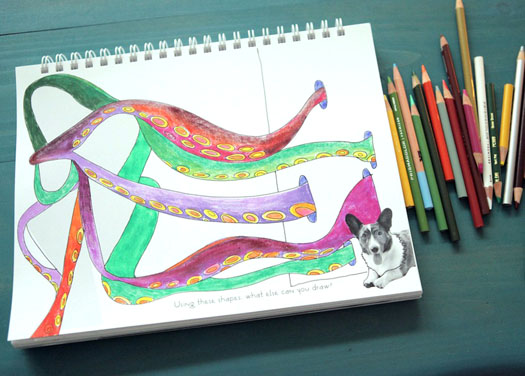 She used my shapes as support for her own shapes.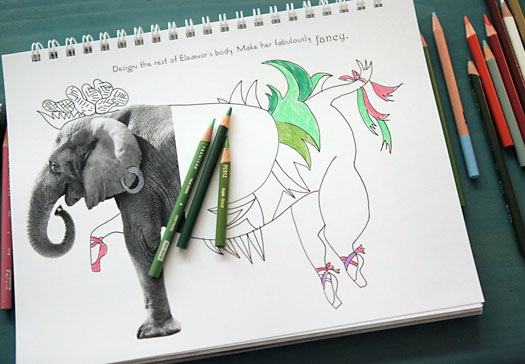 How about this fancy elephant? Note the addition of that blithe, confident front leg... with all of the legs en pointe…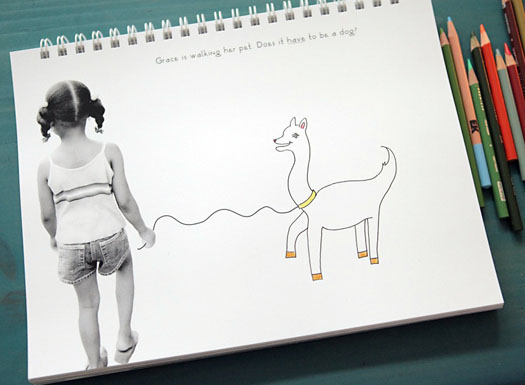 And is this not one of the loveliest creatures ever drawn?