watercolor process paintings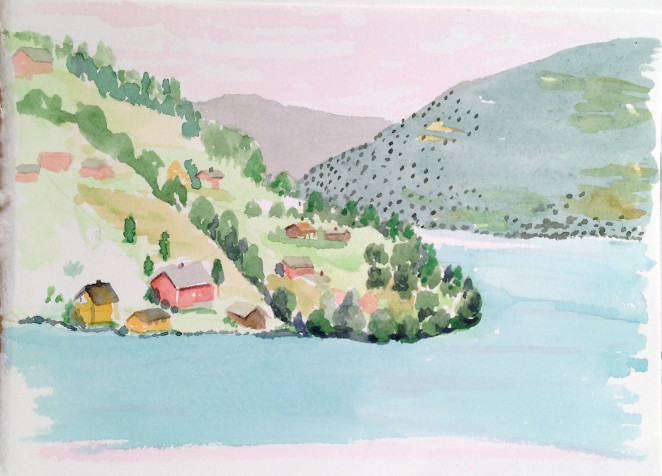 For each watercolor painting I paint (above, painted in Olden, Norway, on the Nordfjord, from the back of a ship), there's another painting that's created, without intention and without looking.

These are my test strips and I'm crazy about them. Sometimes I'm crazier about them than the actual made-while-looking painting.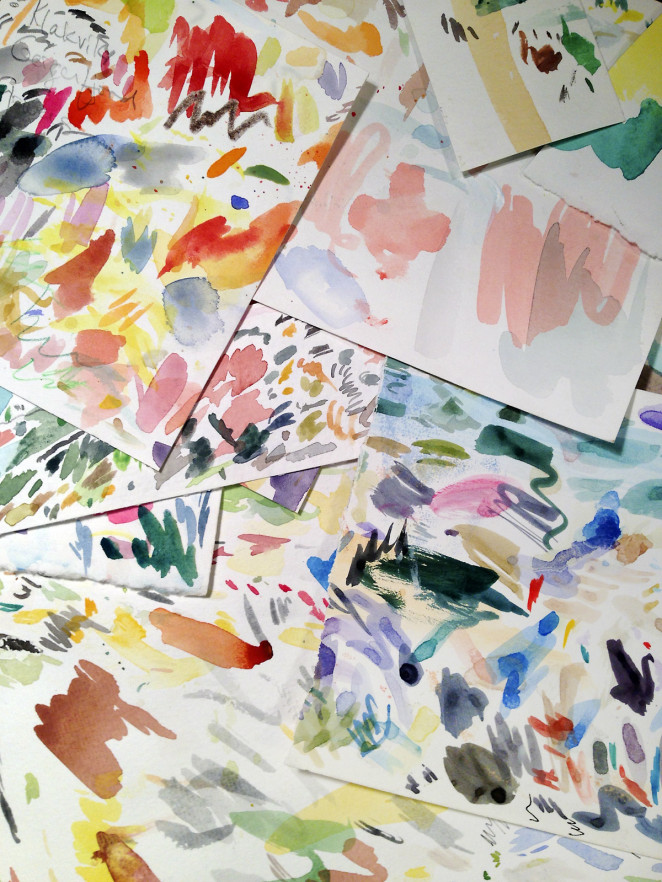 I have piles and piles, because I wouldn't dream of tossing them.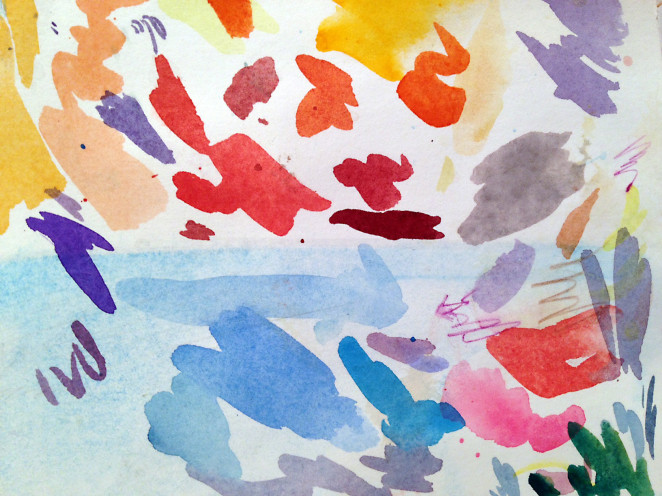 Each mirrors the painting, but the reflection is like a free-love, free-bird soul sister…no holds barred.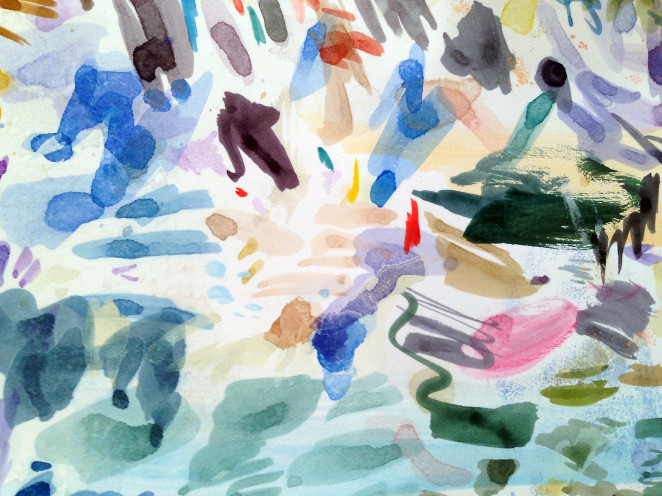 At some point I might do something with them,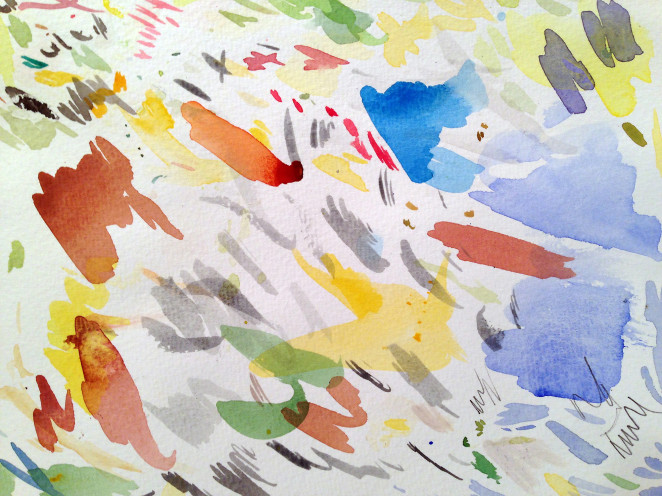 but for the moment they're gathered together in a box.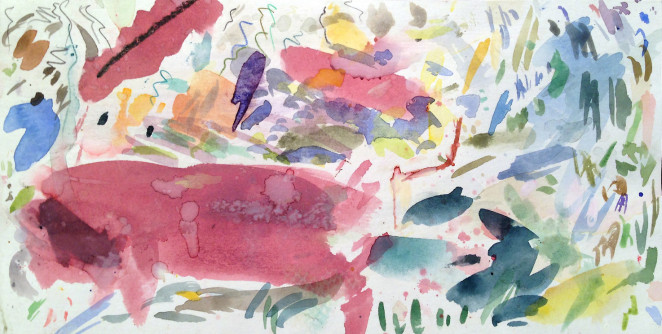 In the meantime, I've been sharing my passion with my students at the ArtLab. For each painting they make, they create (sometimes not so unintentionally) a test strip painting. This week, we turned them into bookmarks.