final draft: chronicle books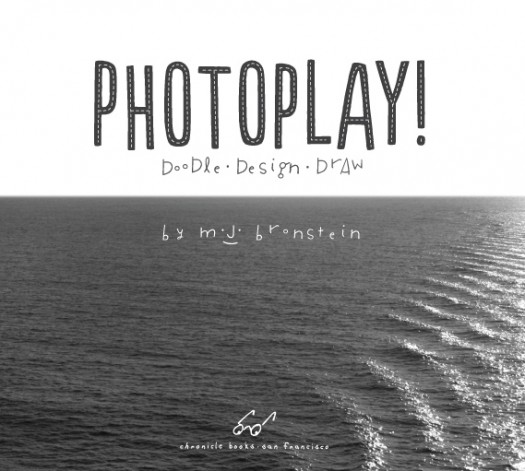 It's been about ten months since I signed a contract with Chronicle Books, and just last week, I signed off on all of the interior edits and edits on the cover. I'm so pleased with the book (and the cover), that it's hard to imagine how I'm going to wait until we're closer to the pub date to share anything more than the page above, the half-title page of the book.
If you've been following this blog, then you've been following the story of Fotoplay. You've read about my love for photography and for children's drawings, and you've read about how I combined these two loves, ten years ago, in two public art commissions. You've read about my interest in the idea of a prompt, and you've seen lots of children (and adults) responding creatively to photo-based prompts.
If you've spent time looking at the sidebar of this site, you've found the Fotoplay gallery and the Early stage Fotoplay gallery, and you've seen dozens and dozens of completed Fotoplay pages, by children in workshops, therapeutic programs, homes, and in an English language school in Poland. Given it's presence on this site, you've probably read a lot about the ArtLab at the Center for Maine Contemporary Art.
So. Why now this little tour around This Playground? Despite the fact that it's summer, and not the traditional time for a Year in Review, I'm doing some assessing and reassessing. I'm ready to shift some things around, to move other things toward the center.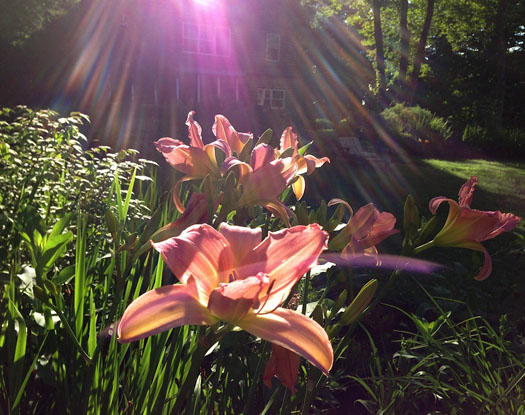 As summer saunters forward, I'll be working on a redesign of This Playground. My interest in Photoplay (Fotoplay), photography, and children's art hasn't changed, but my ideas about how I want the site to look and flow have changed quite a bit. Ideas are percolating, designs are taking shape…
In the midst of all of this percolation and shape-shifting, I hope you stay tuned, keep in touch, and have a lovely summer… 😉